NRI administrative team and Community in Schools prepare for their data open house.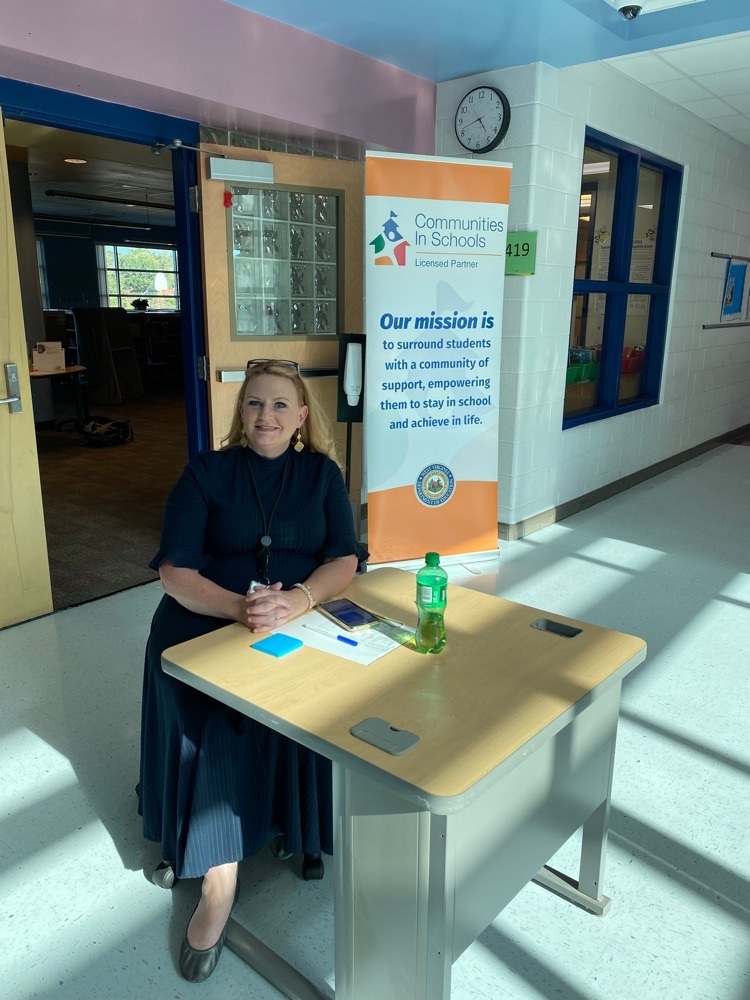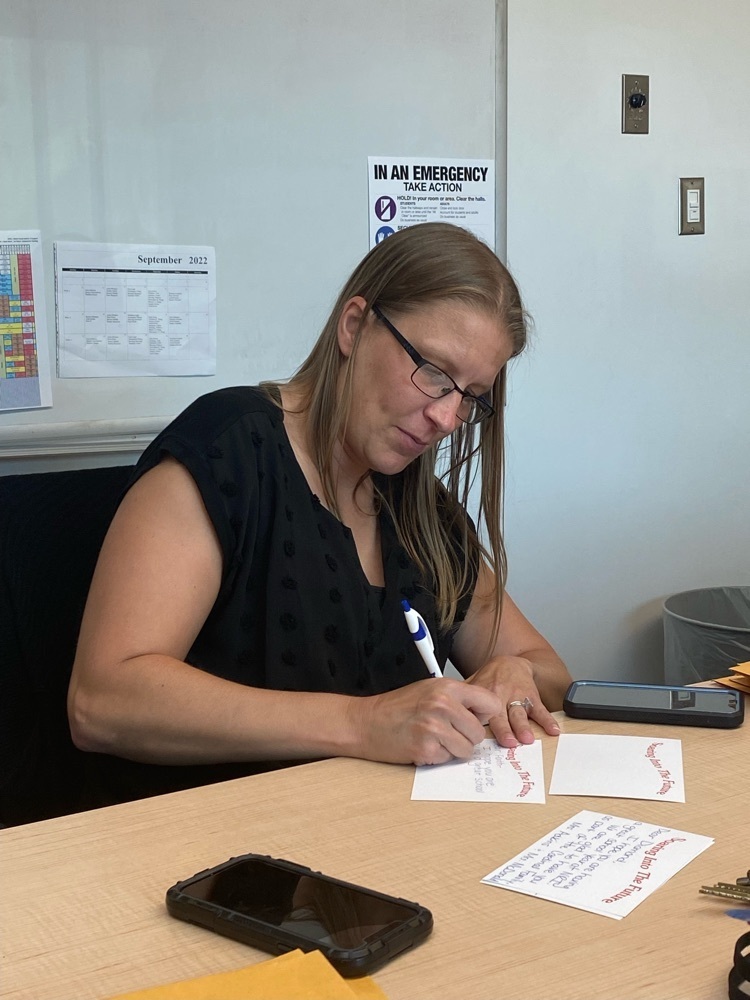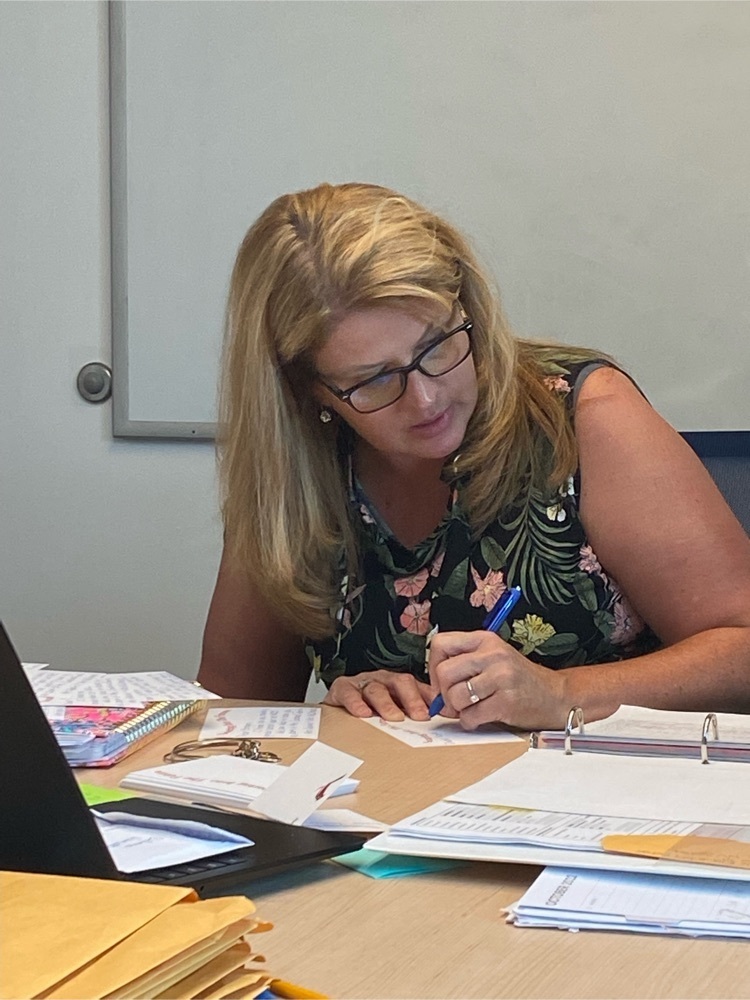 Oh the places you will go! Fayette County teachers and administrators collaborating with one another to have "homegrown" candidates who will lead us in the future.

NRI had a PBIS meeting with our bus drivers on Wednesday, September 14th to review bus expectations with them and to offer any support that was needed to help our students be successful on the bus! We are so thankful that we can all work together as a team!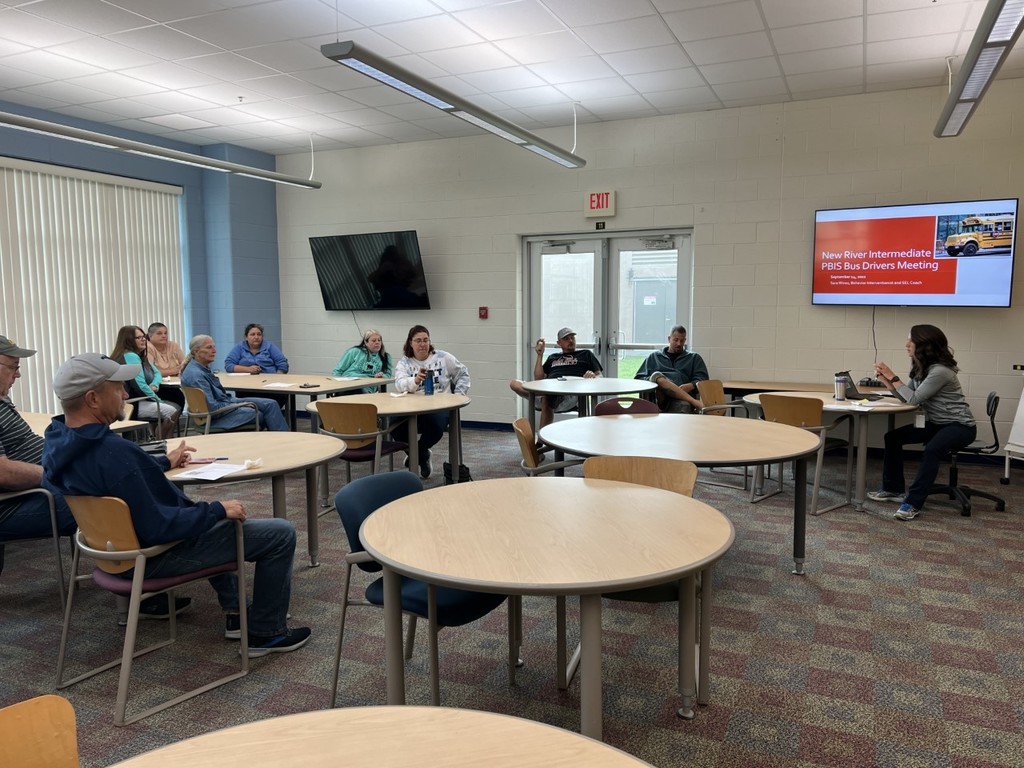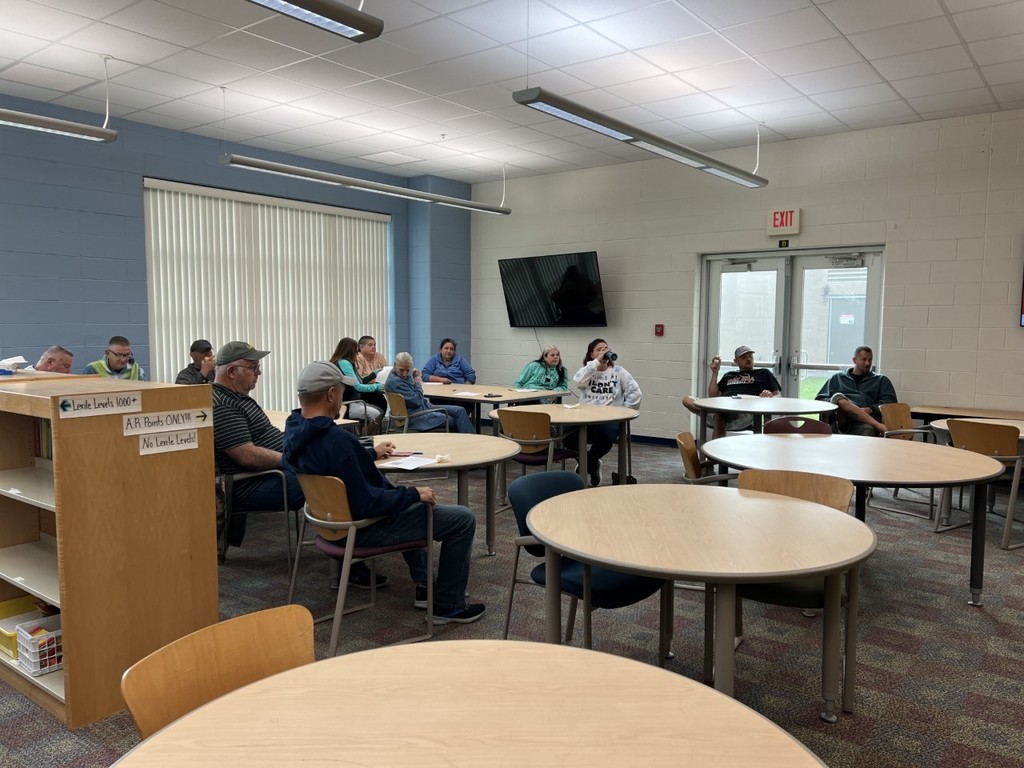 Oak Hill Middle School had test score night with parents. Great job putting academics first!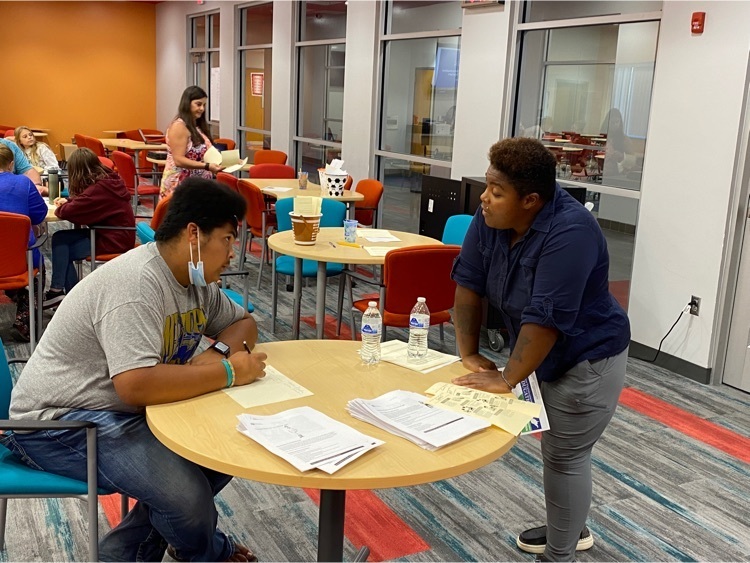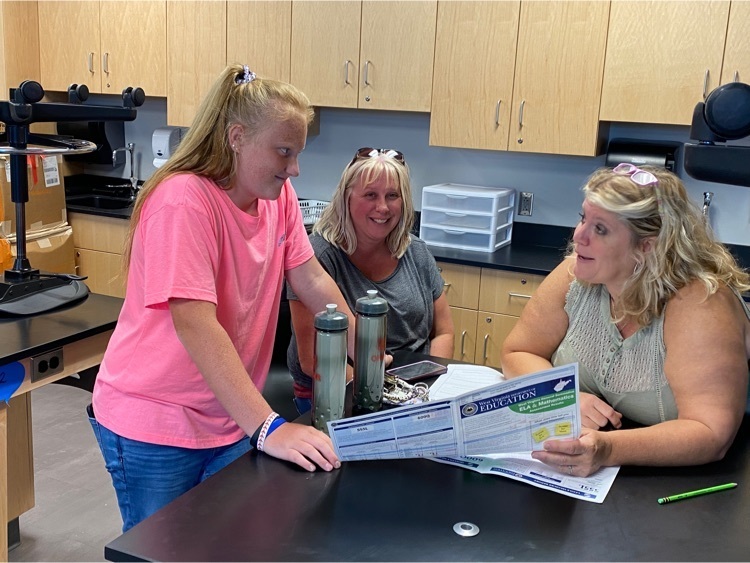 The West Virginia Department of Education (WVDE) and County Boards of Education are seeking your input. The West Virginia Emergency School Food Act allows the WVDE to help the counties collect feedback on important nutrition information from students' families. The purpose of this survey is to: help with plans to close hunger gaps across the state; and, improve student access to meals when school buildings are closed.
https://www.surveymonkey.com/r/6Z9SYM9

Fayette County Principals collaborate to develop a unified, comprehensive plan which will benefit all students of Fayette County. #allin #bettertogether #unitedfront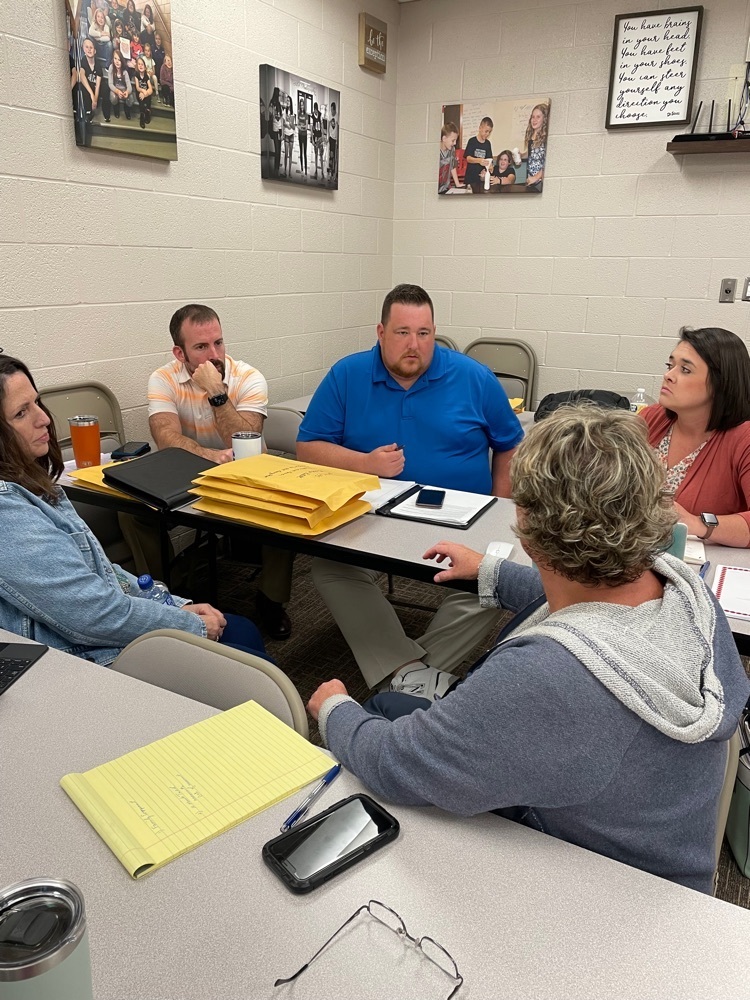 Video score reports have been delivered to student K12 email accounts.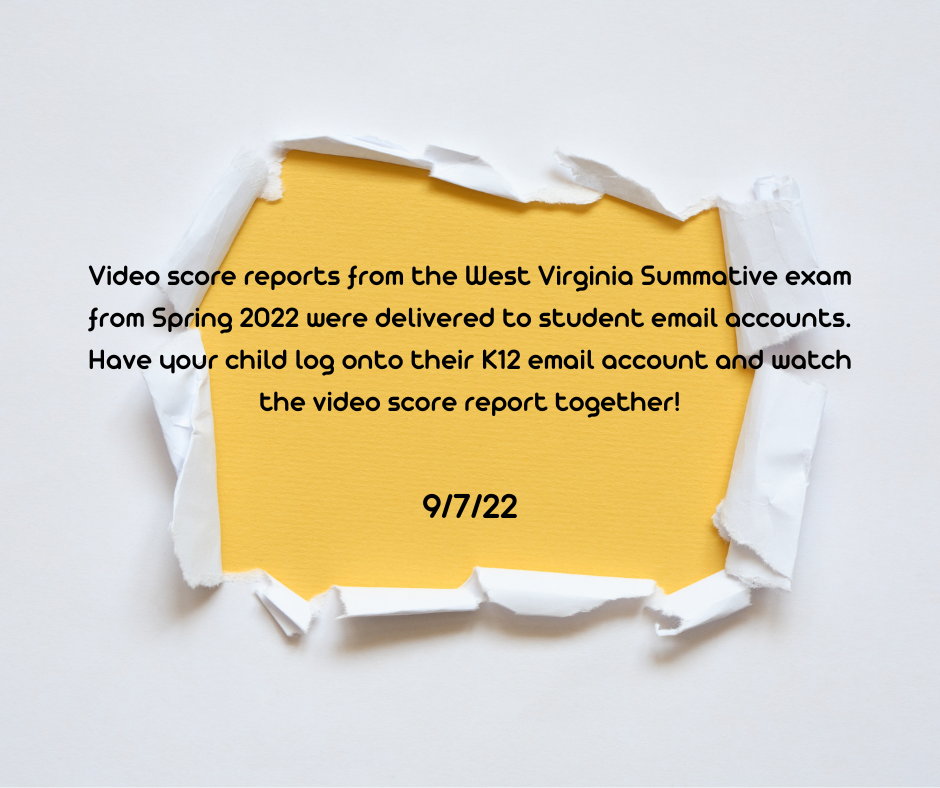 Congratulations to Meadow Bridge High School this year for being a Save The Music recipient from VH-1. Fayetteville PK8 receives the grant funds next school year. We are sharing the excitement this month with our 2022-2023 school year Save The Music Foundation grant recipients as their free instruments have begun to be delivered: Save The Music Grant Recipients 2022-2023: Kassan Elementary/Middle School - Barbour County Huntington East Middle School - Cabell County Meadow Bridge High School - Fayette County Romney School for the Deaf and Blind - Hampshire County Hannan High School - Mason County PikeView Middle School - Mercer County Lenore PK-8 School - Mingo County Buffalo Middle School - Wayne County Herndon Consolidate Elementary and Middle School - Wyoming County CONGRATULATIONS to each of you!!! ANNOUNCING - Save The Music Foundation Grant Recipients 2023-2024 Elkins Middle School - Randolph County Fayetteville Middle School - Fayette County Fort Gay Middle School - Wayne County Logan Middle School - Logan County Mannington Middle School - Marion County Montcalm High School - Mercer County Moundsville Middle School - Marshall County West Preston Middle School - Preston County Williamstown High School - Wood County CONGRATULATIONS!!!! As of July 1, 2022 we currently have funded 129 schools in all 55 counties to the "tune" of $5,160.000.00 worth of free instruments and supplies. As of July 1, 2023, we will have funded 138 schools in all 55 counties to the "tune" of $5,520,000.00 of free instruments and supplies. Thank you for your continued support of our programs through the West Virginia Department of Arts, Culture and History.

We are grateful for the community support for Fayette County Schools. We look forward to a fantastic 2022-2023 school year.

We are so happy to greet these yellow buses this morning. Have a great first day.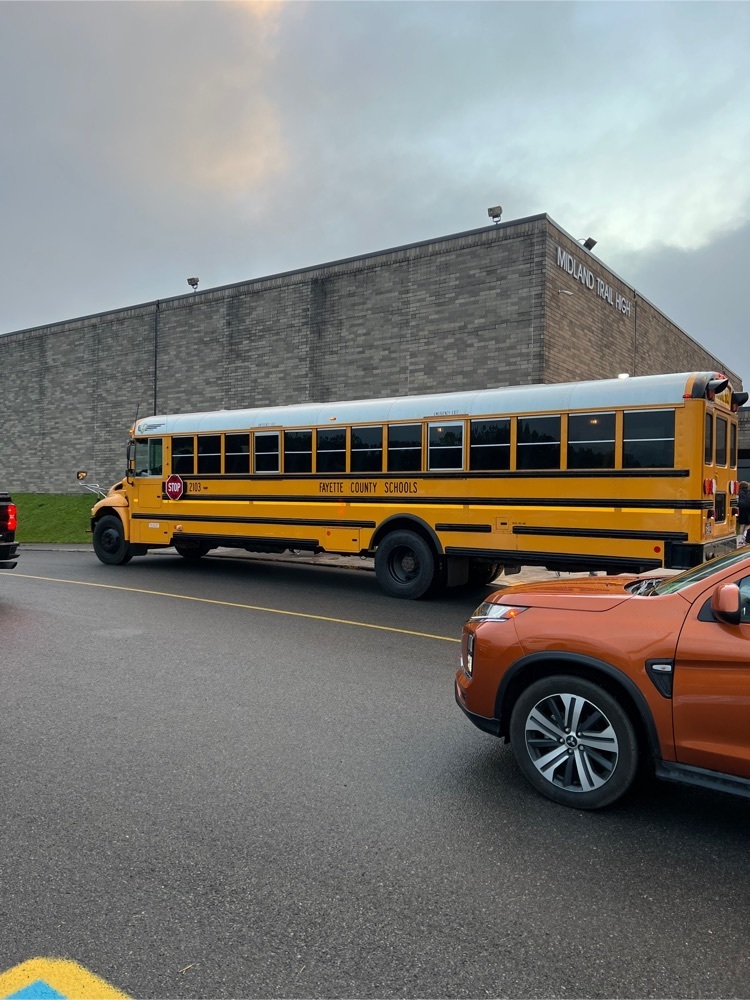 It is official! The 2022-2023 school year has started. Enthusiastic teachers returned to work today. We were so happy to see them. Pictured is professional development at OHMS.

Fayette County Schools are proud sponsors of The Imagination Library. We were honored to participate in an evening with Dolly.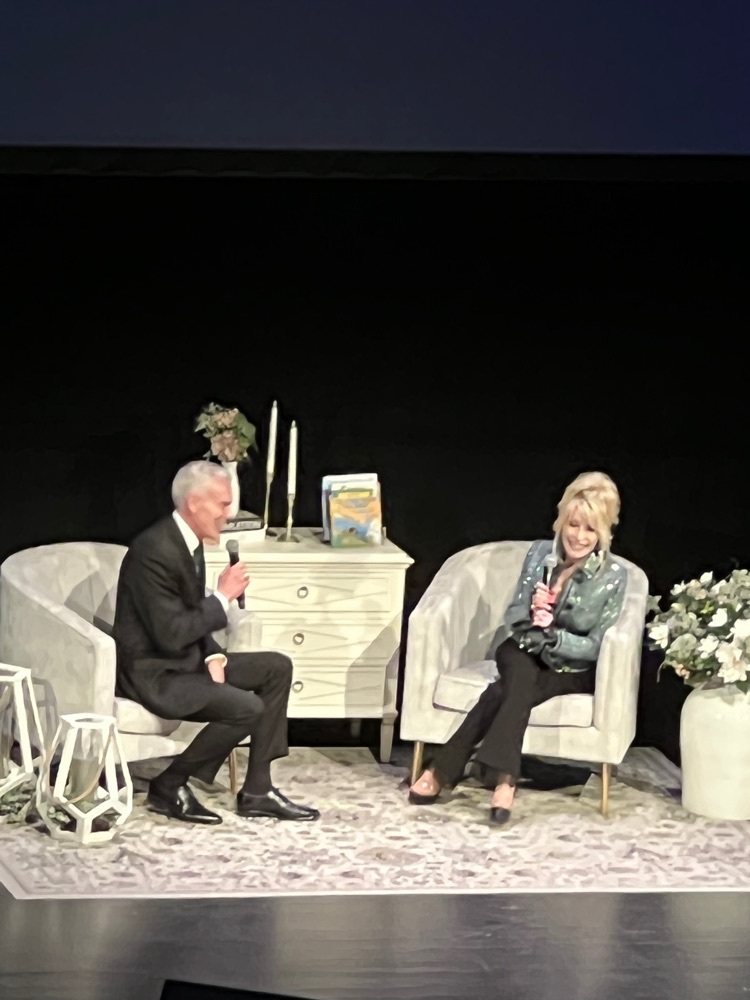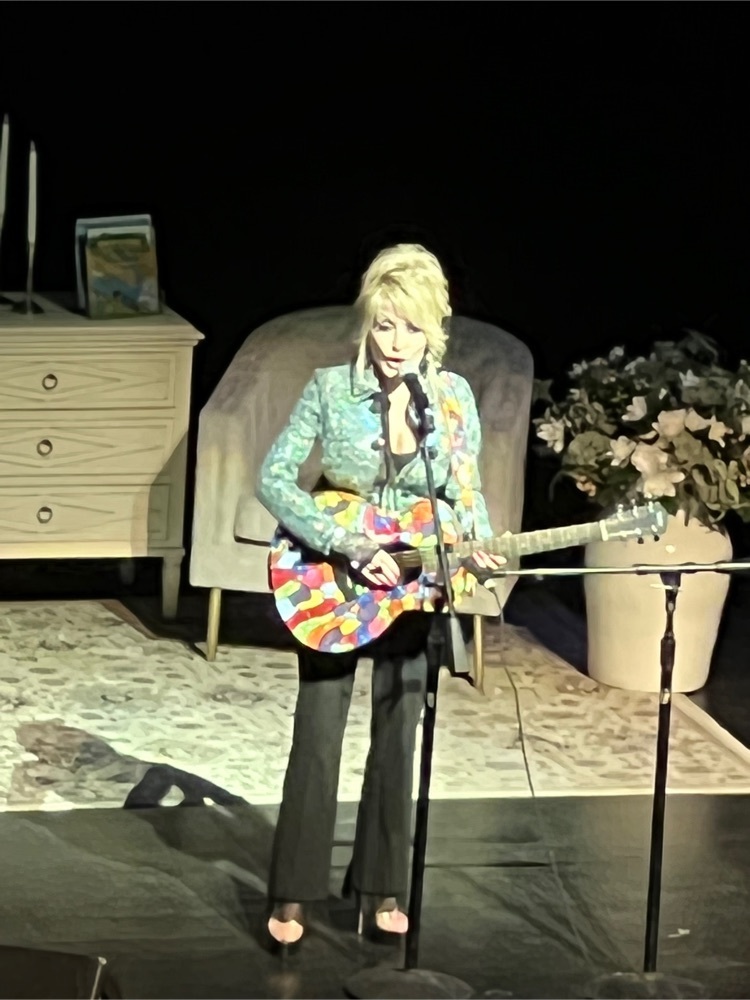 This past week our Prevention Resource Officers (PRO) attended a week long conference in Wheeling. The Sheriff's Office has 3 PRO officers in schools in our County, Oak Hill High, Oak Hill Middle and Midland Trail high schools. The PRO Program is a cooperative effort between the Fayette County Board of Education and the Fayette County Sheriff's Office. This program is in place to help improve students' attitudes and knowledge of criminal justice and law enforcement; to prevent juvenile delinquency; to mentor youth; to provide a safer school environment and; to combine safety and child advocacy assuring a better school experience for all Fayette County youth. This is able to be done because of you, the citizens of Fayette County, and your support in passing the schools' excess levy.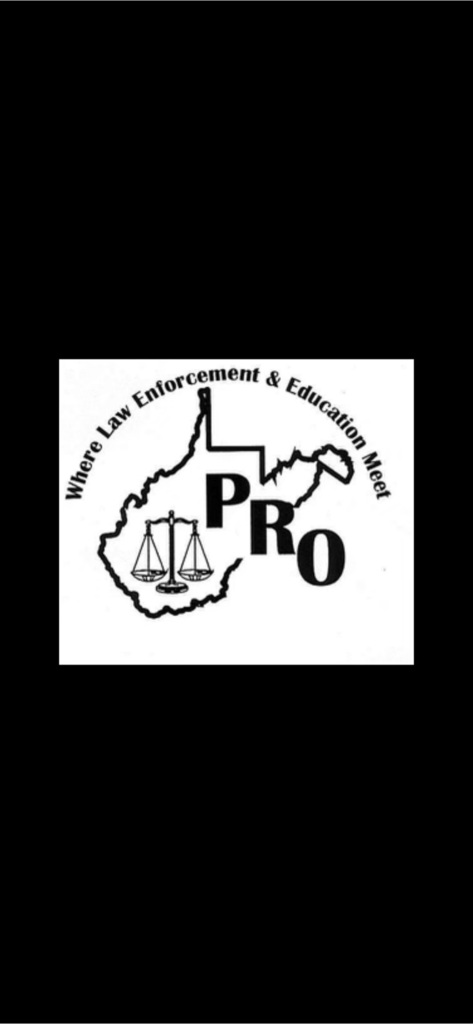 📣📣Save The Child 100 Days of Reading this Saturday at Nicholas's County Memorial Park in Summersville( right beside the football stadium) from 10:00 am-1:00 pm.🥬🥒🍅🪁🍔🥗

Fayette County Read Aloud giving away books at Montgomery Kids Health and Safety Fair 2022.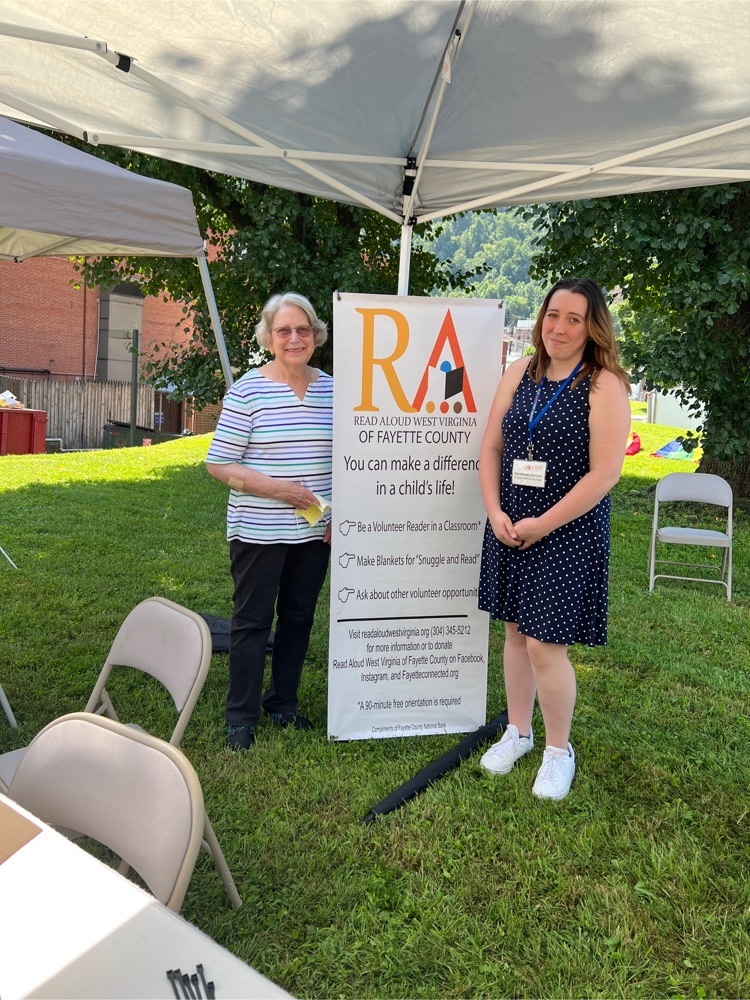 Fayette County Leadership Academy preparing for 2022-2023 school year. Oh the wonderful activities we have planned for our students!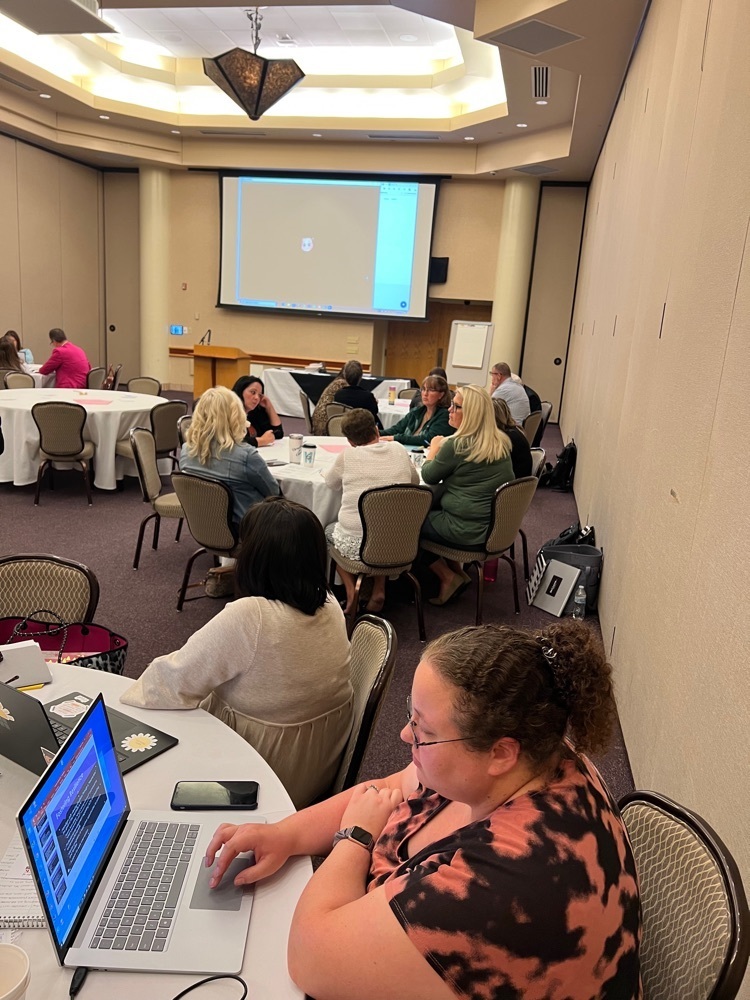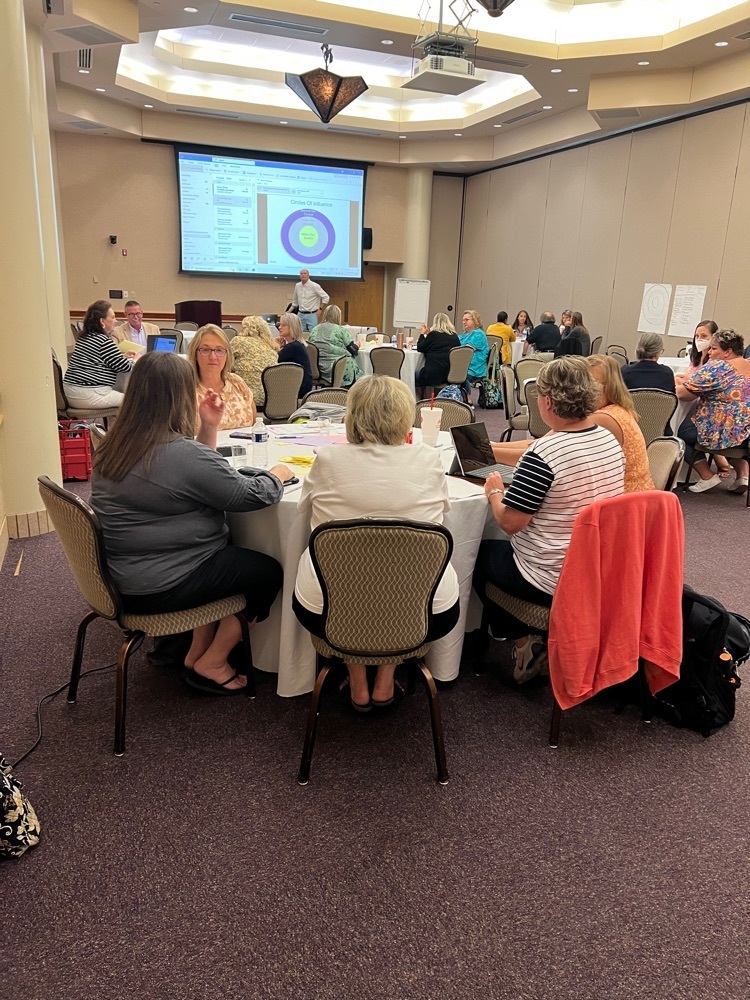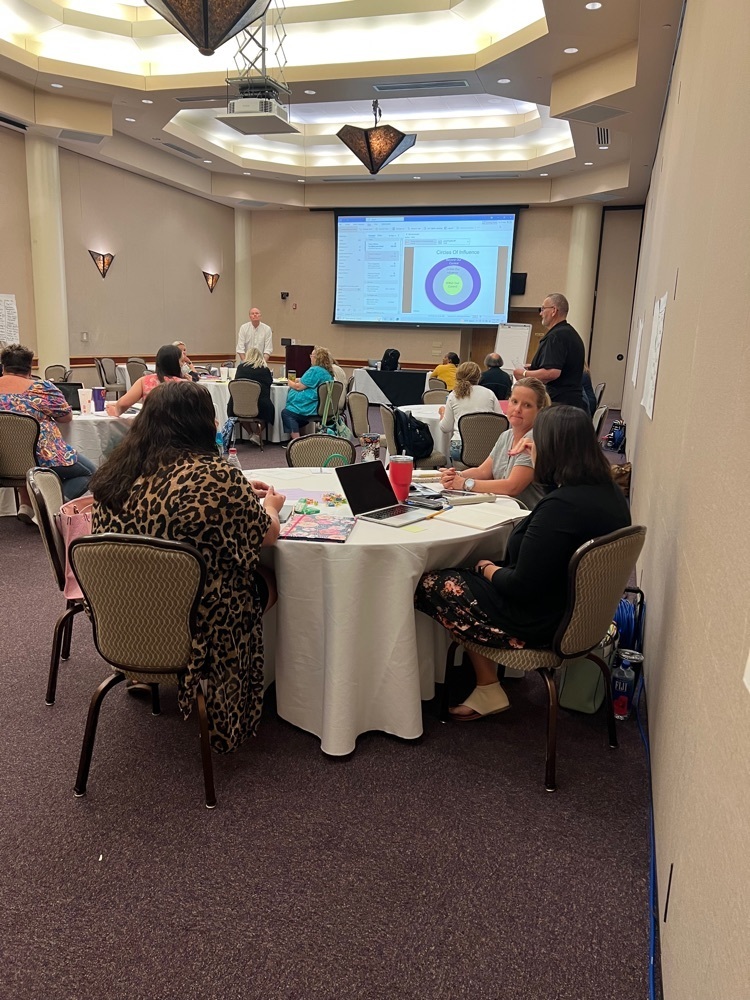 Fayette County High School students completed a Problem Based Unit on Crime Scene investigation this summer.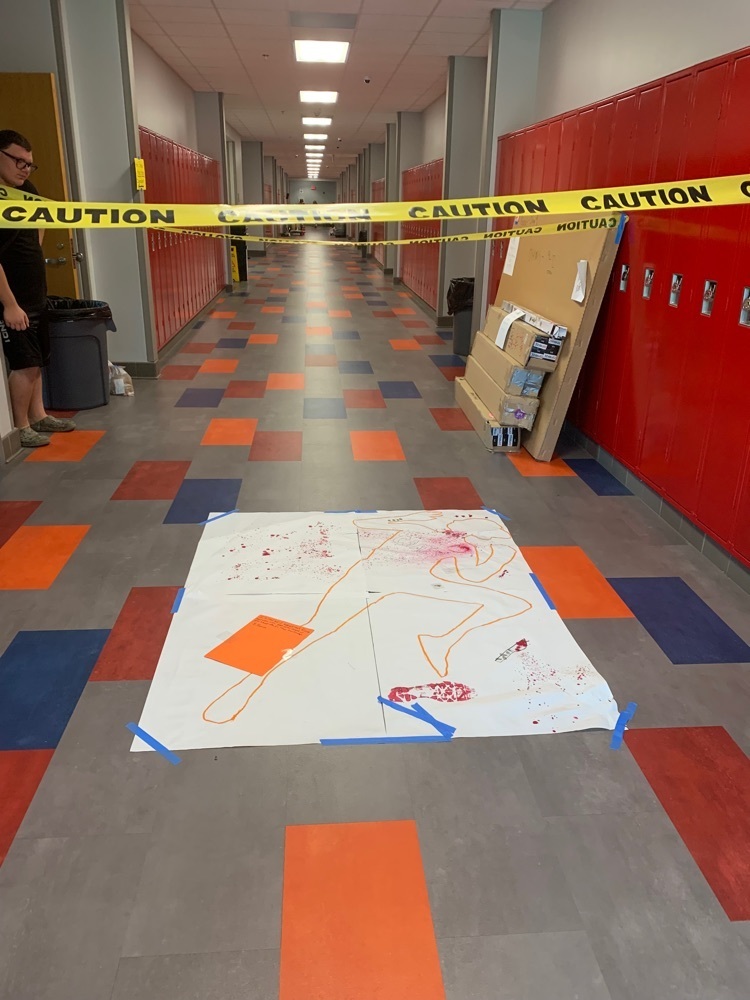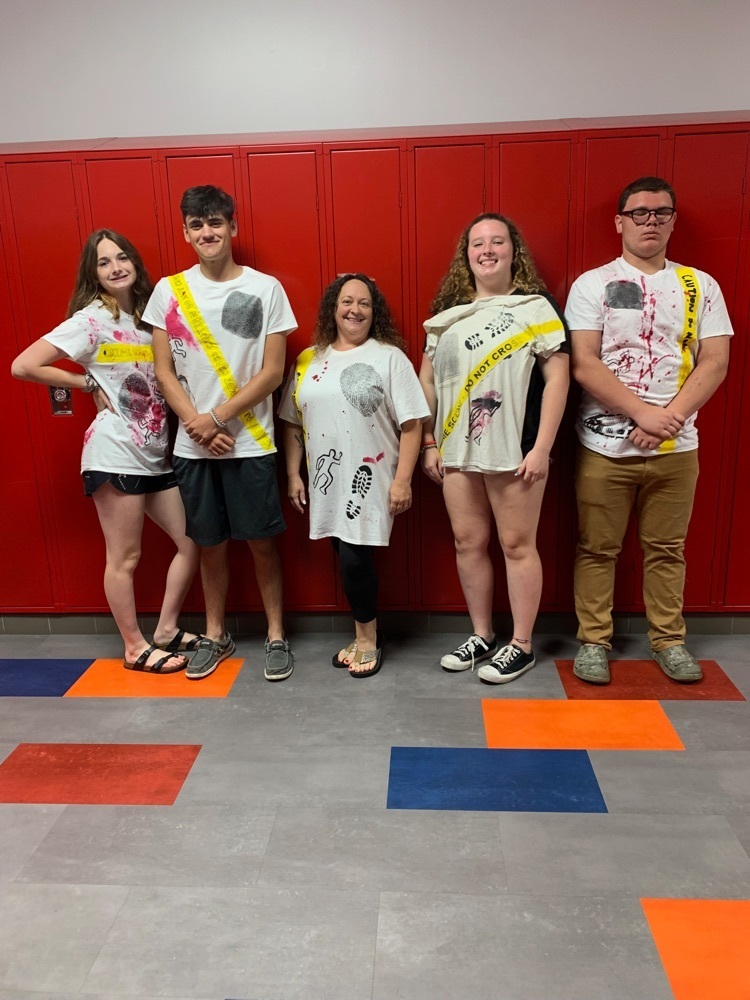 Are you looking for rainy day activities? We have the solution!

Parents do not forget: WV Tax Holiday is next weekend, August 5-8, 2022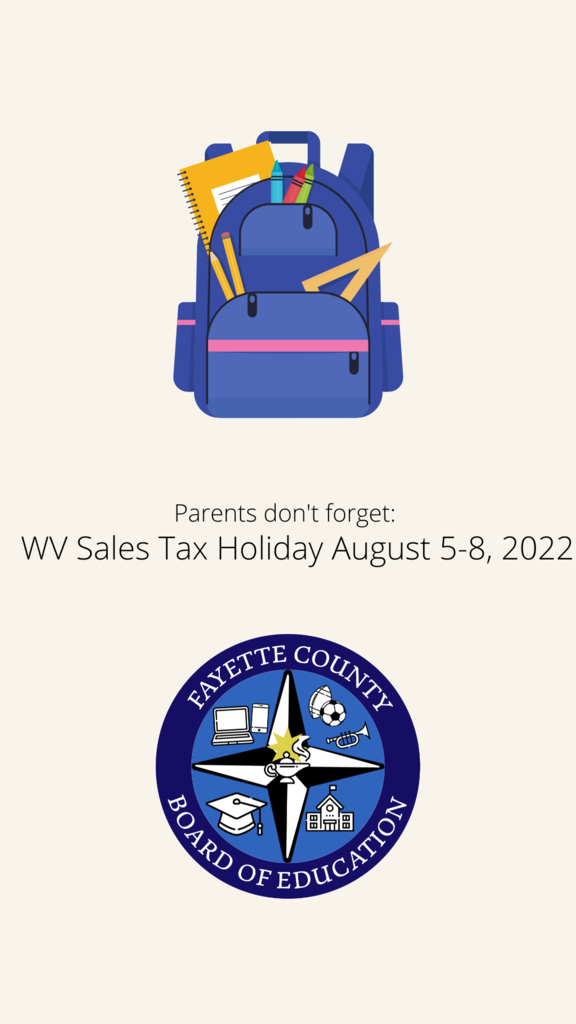 Are you as excited as we are??? Only 5 days until we begin fall sports.