Kindergarten registration is live! If your child is 5 years old by June 30, 2023, they are eligible to attend Kindergarten. Each school will have a face-to-face registration, and all registrations must be completed online.
https://forms.office.com/r/ENXRyEqSWY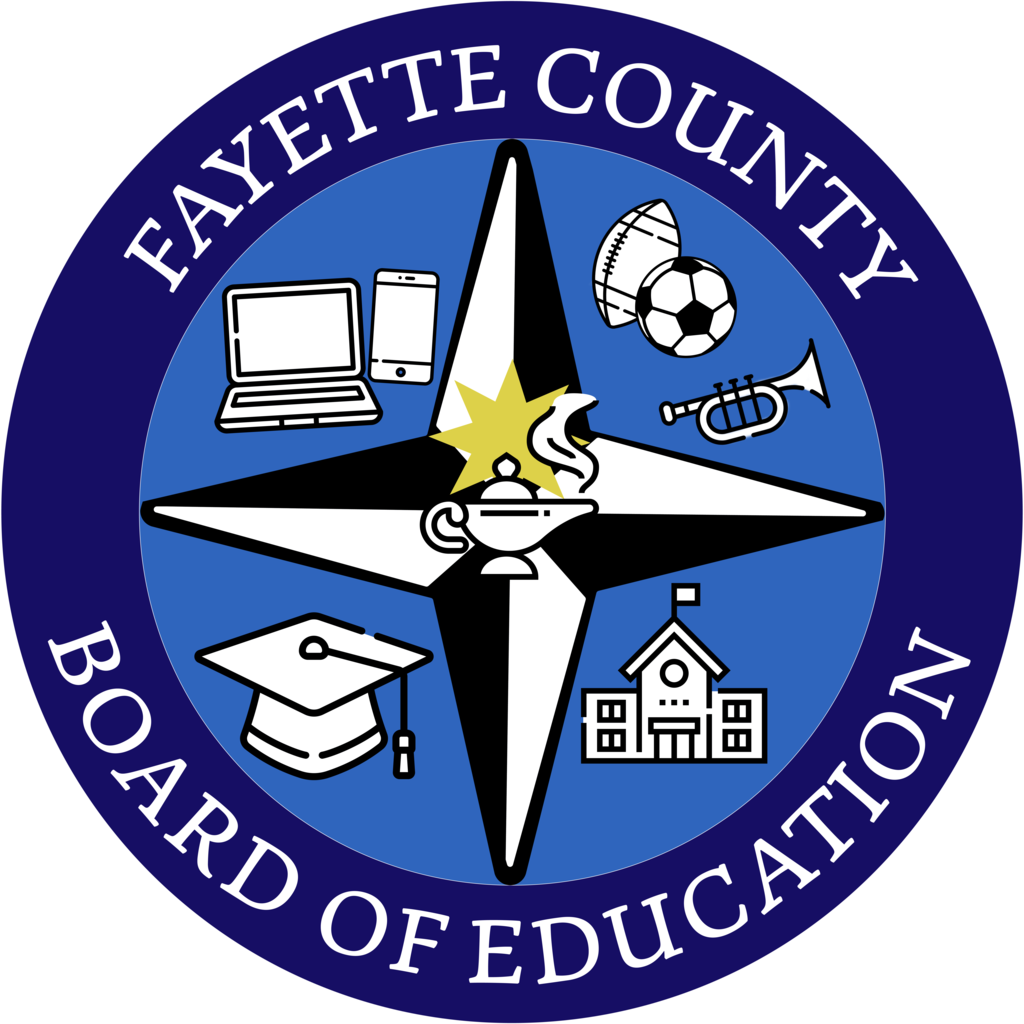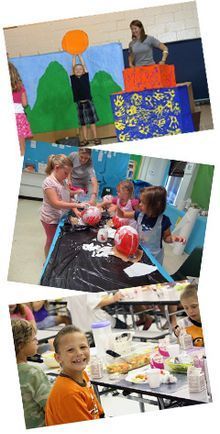 Mrs. Alderman's 2nd grade class at New River Primary created their own bowl of Lucky Charms for a Social-Emotional Learning lesson on St. Patrick's Day! Students were able to share things or people they are lucky to have, a time or times when they feel lucky, and what makes them feel EXTRA lucky! Then they were able to color and cut out different lucky charms to fill up their own bowl of Lucky Charms cereal. This class deserves a special shout-out for being super kind and respectful during their entire lesson… great job Mrs. Alderman's class!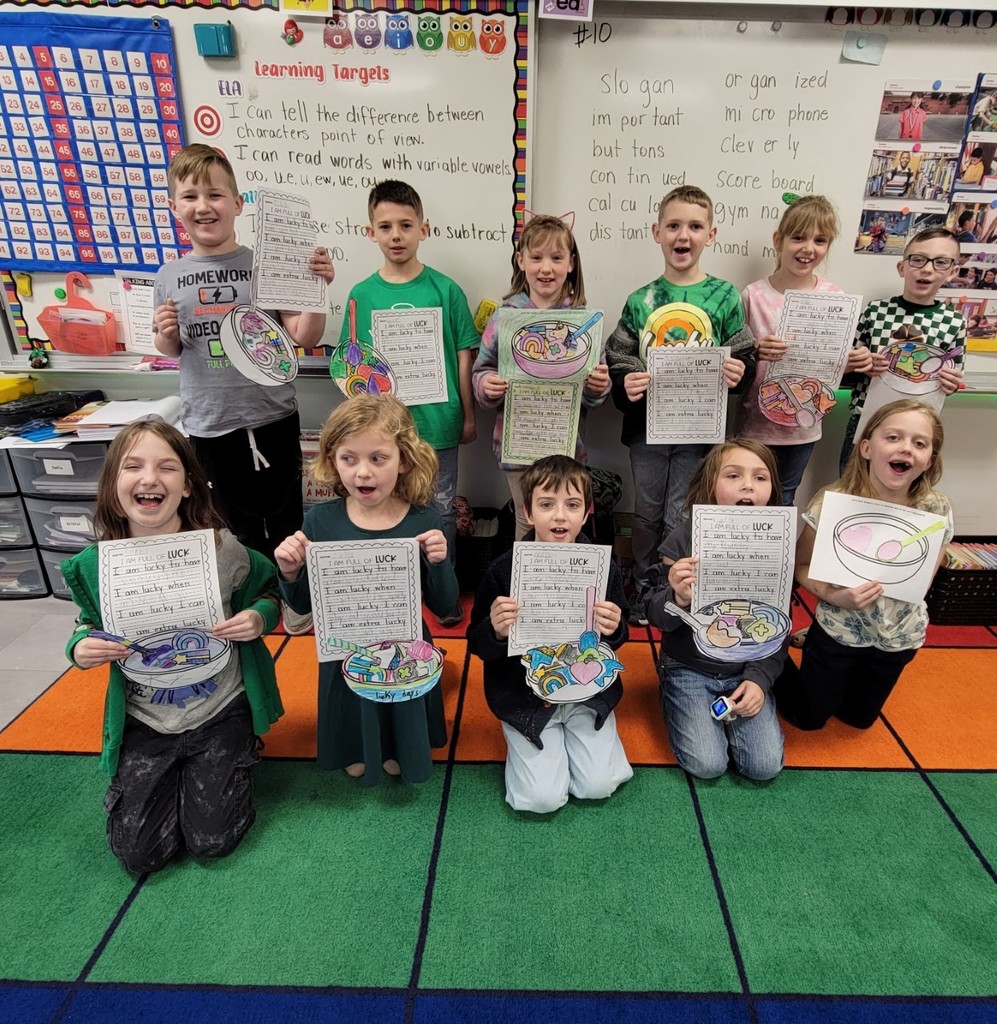 Fayette County Schools is also represented in the MTHS job Fair today. Recruiting focuses here are for Service positions, particularly on Aides. We are an equal opportunity employer. Consider employment with Fayette County Schools!

Mat Anderson and Autumn Crouch had a fun day planned for their students at Divide Elementary. Planning for this day involved the whole school. For an entire month all other classes were involved in a challenge to collect items to donate to the New River Humane Society. The amount they collected was so appreciated by all the animal residents! Food, cleaning products, toys and treats were loaded into a Fayette County school bus with twenty four eager student ready to bowl at Pinheads. The day was full of laughter and pride as they bowled and enjoyed pizza. Next the trip to New River Humane Society allowed all the children to see cats and present volunteers the donation of goodies. The amount was enough that it fill six full seats on the bus.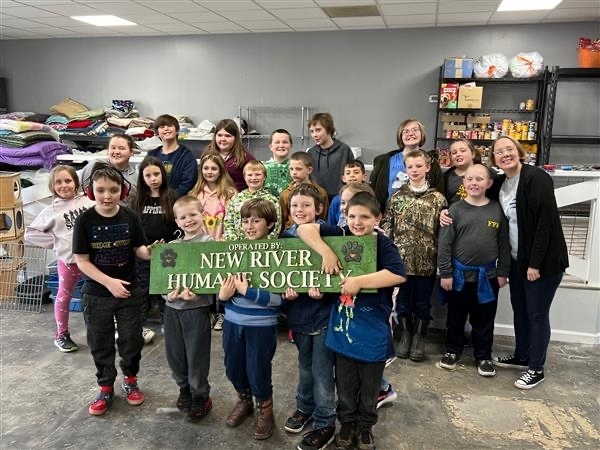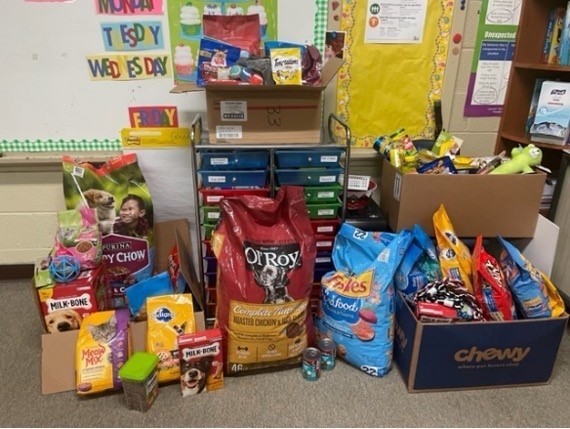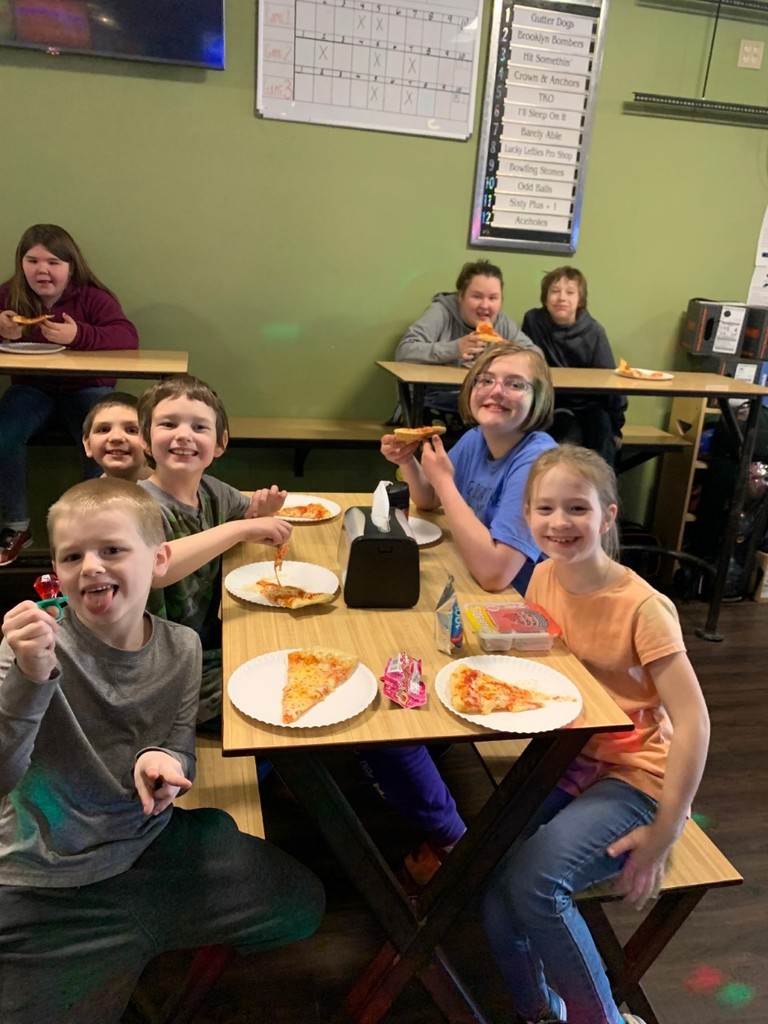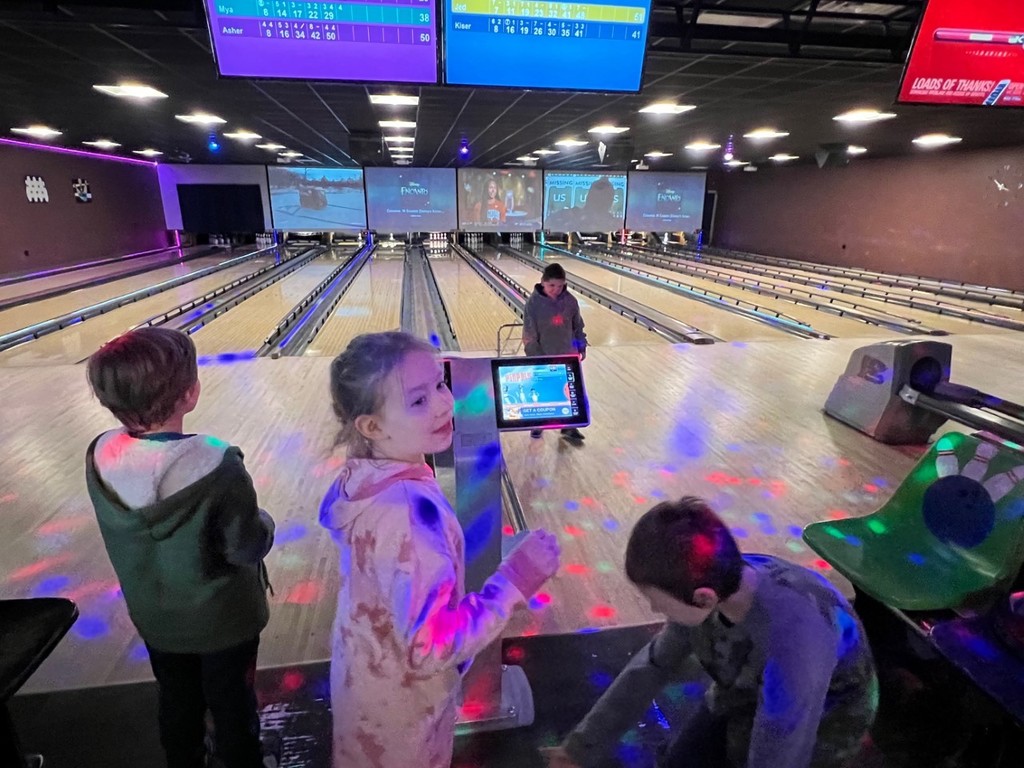 A bright and sunny day and Fayette County is represented and recruiting at the annual Concord University Teacher Recruitment Fair. #concorduniversity #cuteacherrecruitmentfair

Meadow Bridge Elementary fifth grade students created square or rectangular animals. The students have completed math, science and writing activities from this project.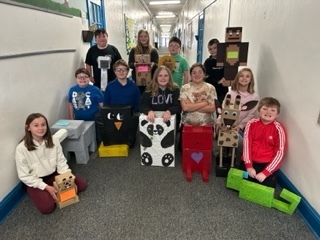 New River Primary hosted Dr. Seuss Night to end a fun and exciting Dr. Seuss Week! Monday was pajama day and students cozied up with a good book. On Tuesday, students wore green for Green Eggs and Ham. Wednesday was Wacky Wednesday. On Thursday students wore crazy socks for Fox in the Socks Day, and Friday everyone wore a fun hat for Cat in the Hat day! Throughout the week, NRP's Student Support Team completed guidance lessons and Read Aloud readers went into the classrooms and read different Dr. Seuss books to students. Teachers and staff also incorporated fun Dr. Seuss themed activities within their daily lessons during the week. For Dr. Seuss Night, each grade level provided drinks, snacks, and different Dr. Seuss activities and crafts for parent/family engagement.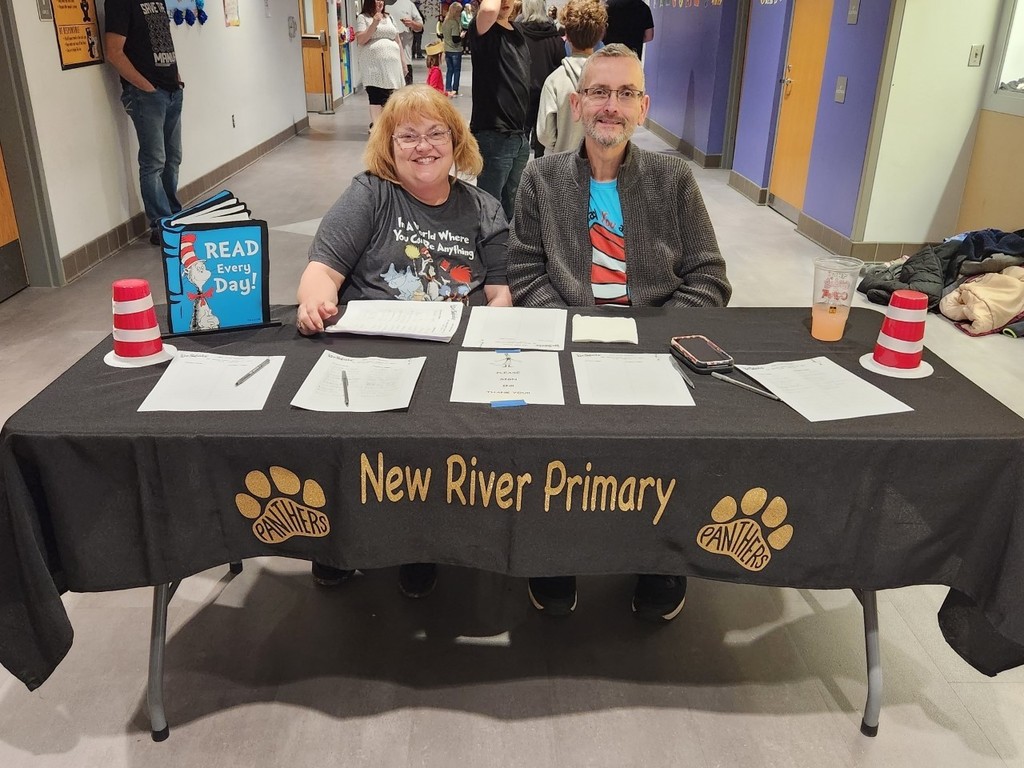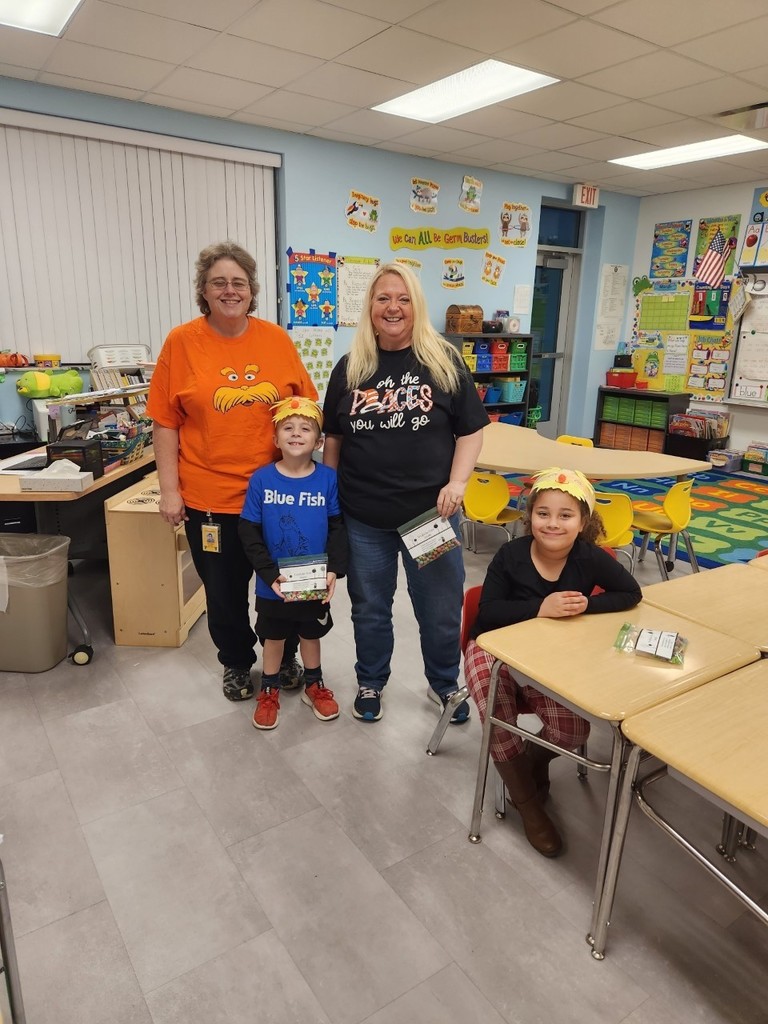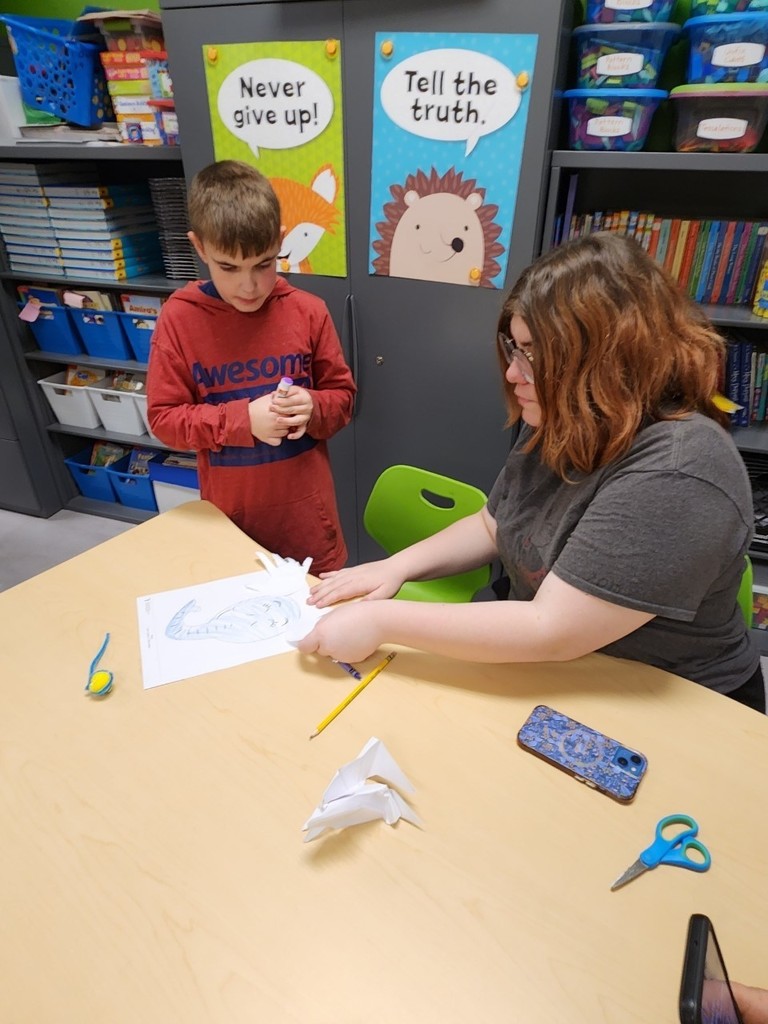 New River Primary wins 1st place in Fayette County's 2023 Young Writers Contest for grade levels 1-2! 2nd grade winner, Audri Lopez, is pictured with her teacher, Mrs. Catherine Angelona.

Read Across America at VPK8. Each student receives 3 free books. #readacrossamerica #drsuess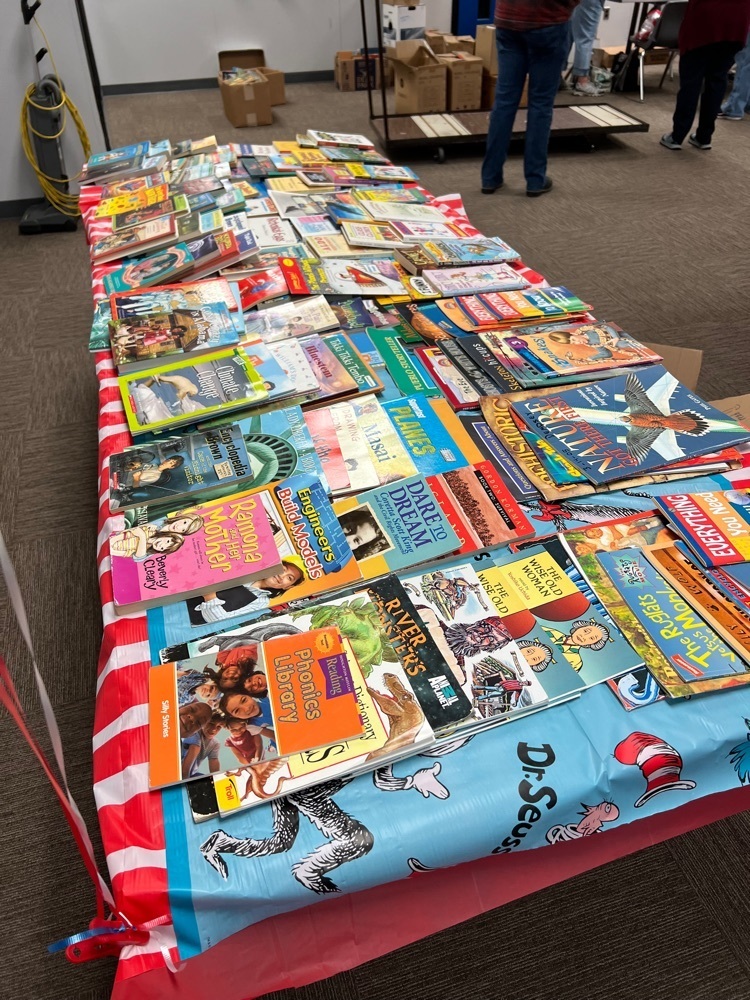 There has been no phone service to the Fayette County Board of Education today due to problems with Frontier. Frontier has been notified and is in the process of correcting this issue. Thank you for your patience as we awaiting restored service.

New River Primary's Student Support Team, with the help of the PTA hosted their first Valentine's Dance/fundraiser to help support their PBIS student store and clothing closet. There was around 600 students and family that attended the dance. Between ticket sales and the concession stand, over $2,000 was raised to help support our students! Teachers and staff volunteered to provide face painting and crafts for students and family to participate in together!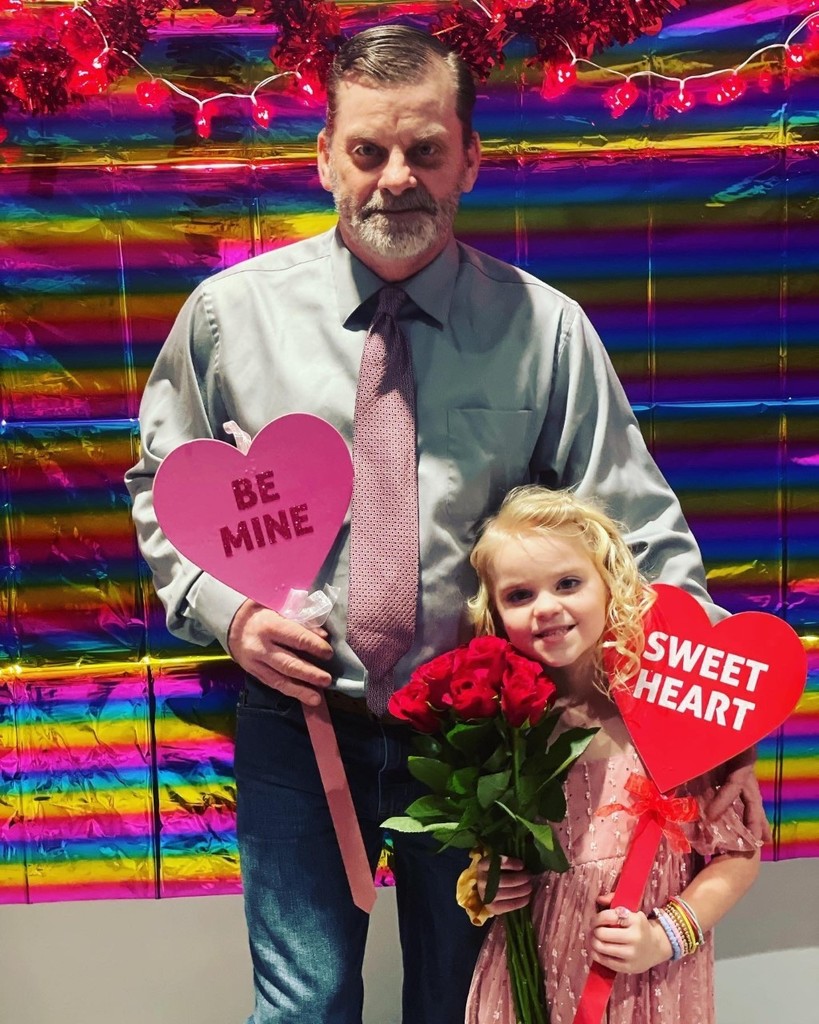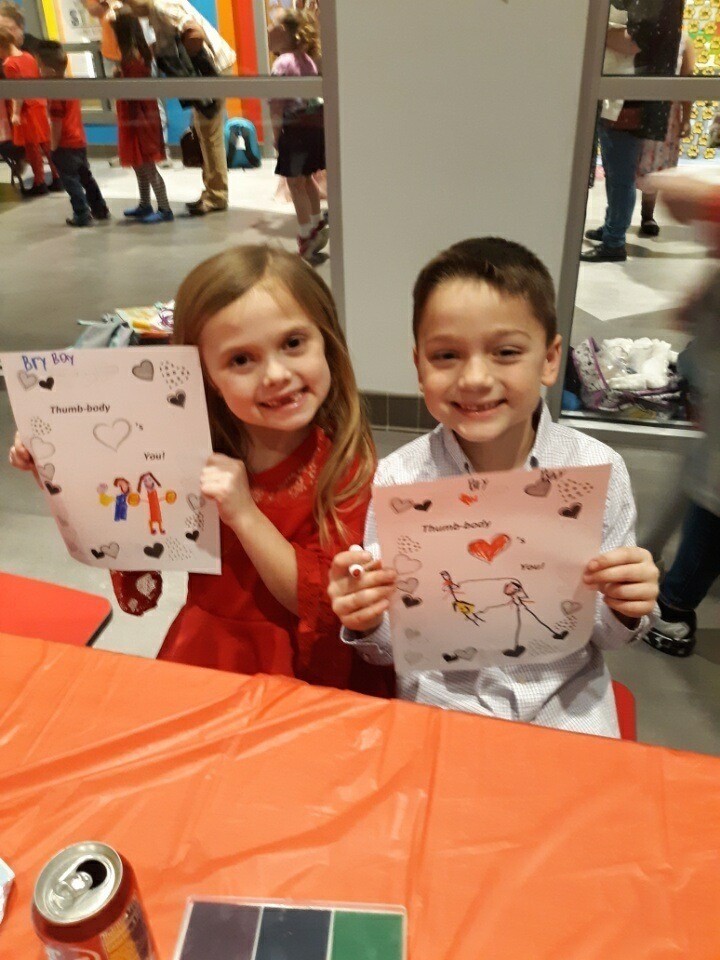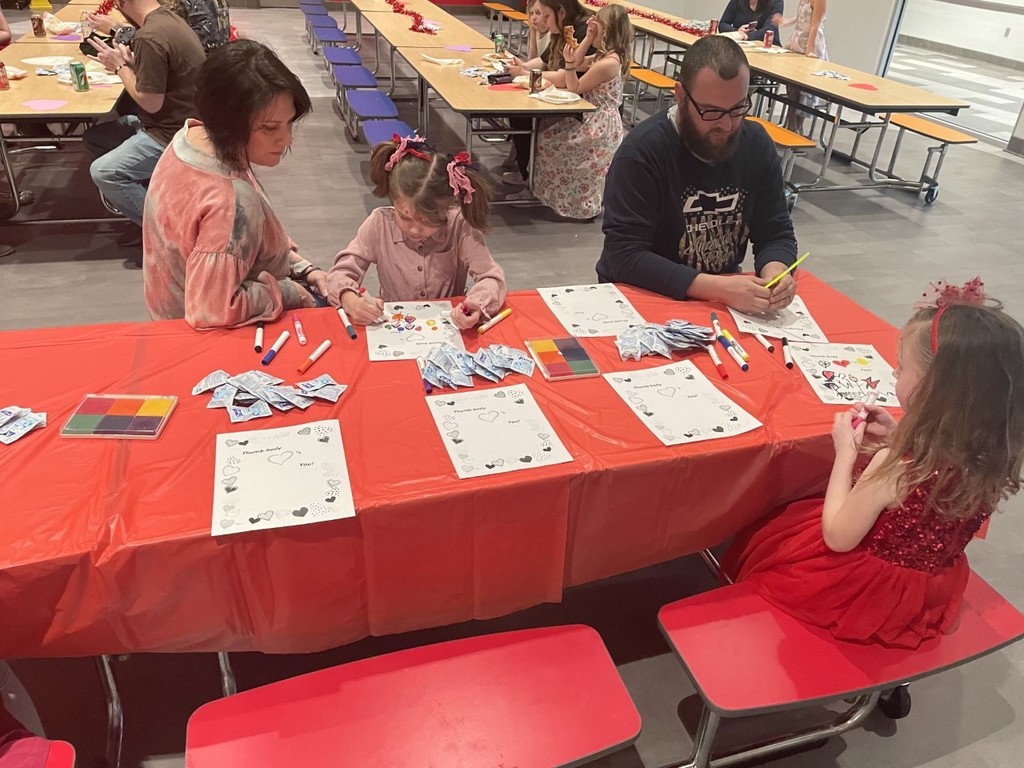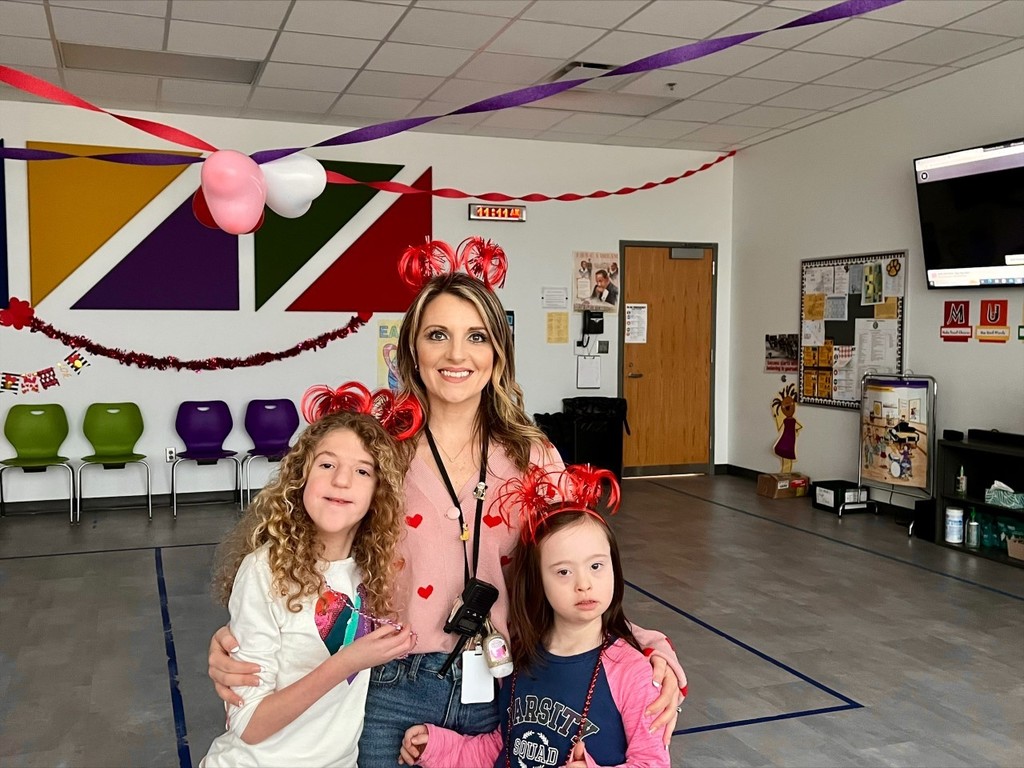 Students at New River Primary celebrated being 100 days smarter and 100 days kinder by making their own 100th day t-shirts and bringing in 100 items to share with their classmates! Pictured are students from Ms. Adkins' K class and Ms. Taylor's 1st grade class.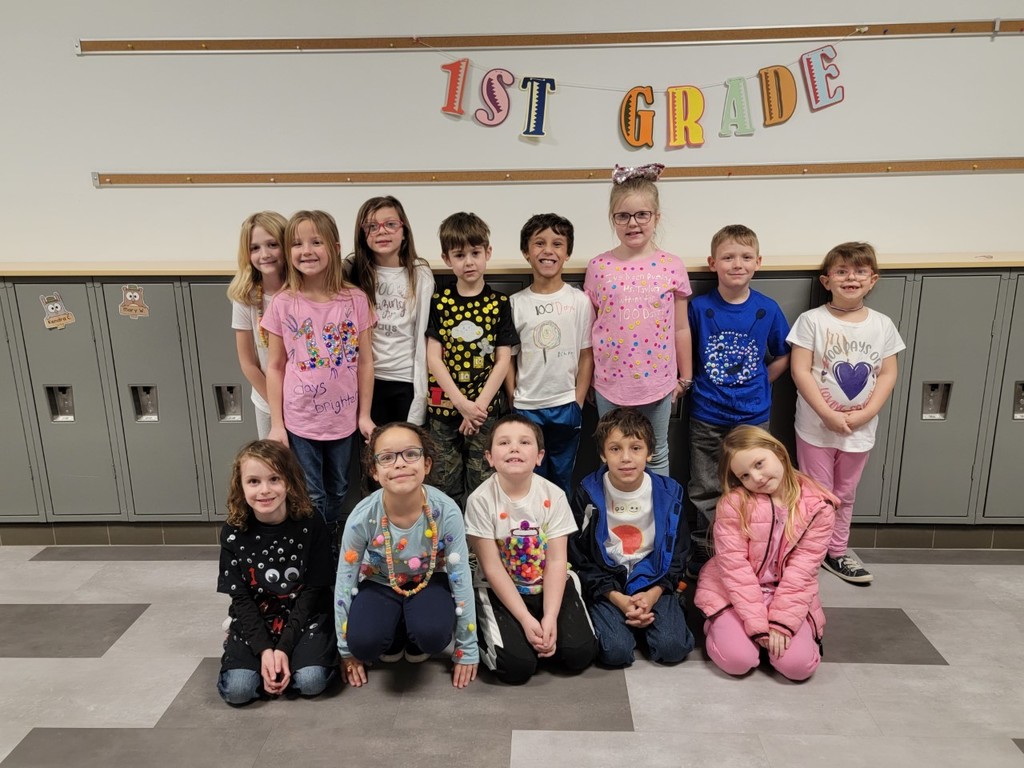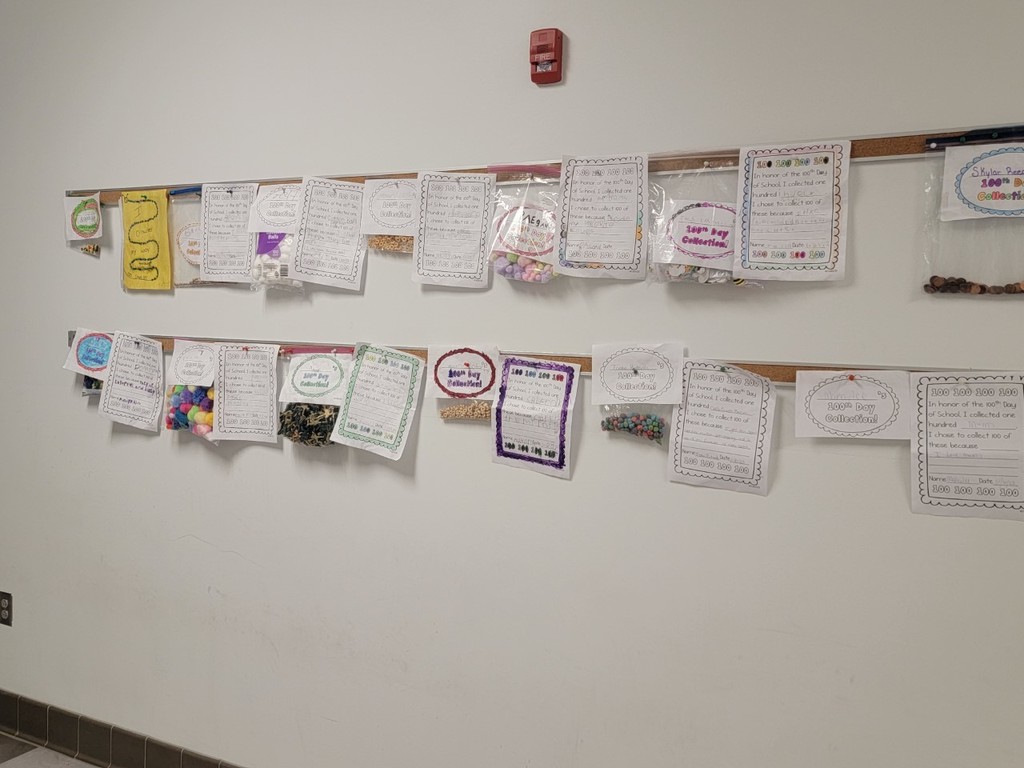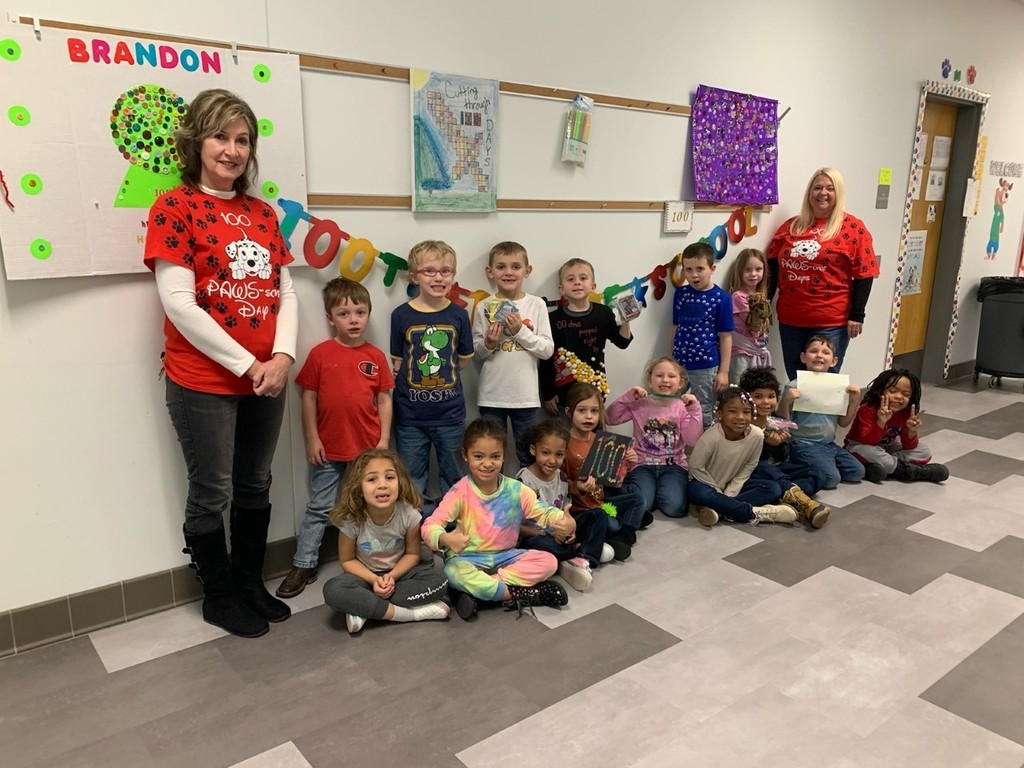 Congratulations to our students in grades 10-12 advancing to Regional Math Field Day March 4 at WVU-Tech

Come visit us at school choice Saturday at Tamarack Convention Center from 11:00 am - 2:00 pm. We have free books to give away.

🎉🎉🏆🏆Congratulations to the following high school students who will compete in Regional Math Field Day March 4, 2023 at WVU-Tech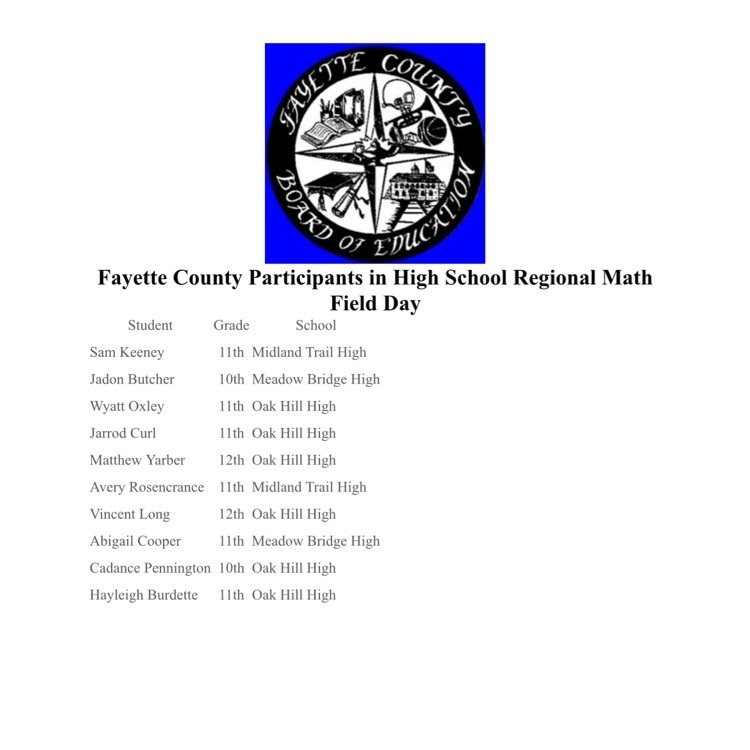 🏆🏆🏆🏆🏆🏆🏆🏆🏆🏆🏆Congratulations to Abigail Bird, Braden Wolfe, Christian Campbell, Levi Preast, and Jacob Harvey on winning the NRI attendance incentive of riding a fire truck to school🚨🚒🚨🚒🚨🚒🚨🚒🚨🚒🚨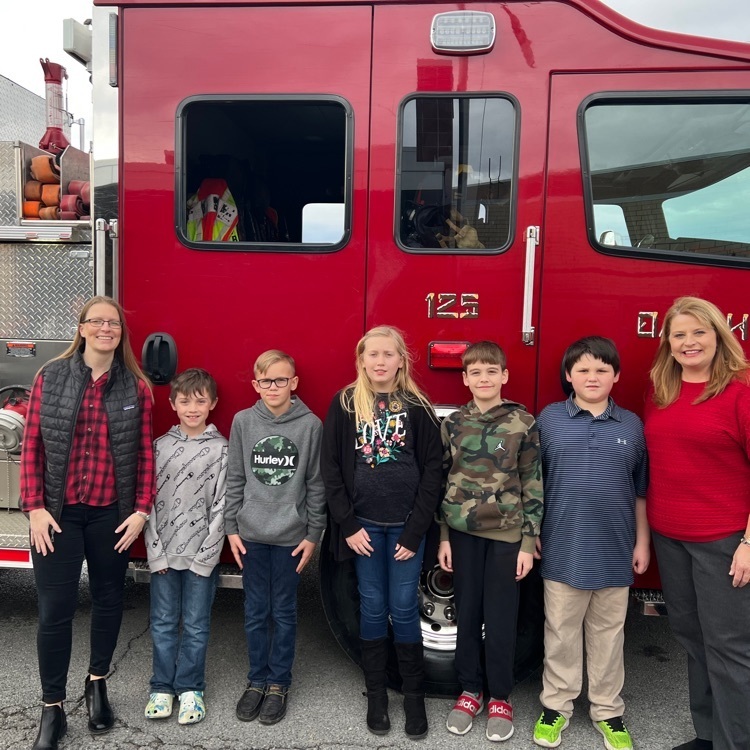 All Fayette County Schools will dismiss 2 hours early on Friday January 13 due to predicted winter weather.