‼️🚨 The last day to enroll for summer credit recovery is Friday June 9. Call 304-574-1176 for more details,🚨‼️

Looking for a rewarding career? Consider working for Fayette County Schools. We will have a job fair at the Board of Education on June 24 from 9:00-3:00 and June 26 from 4:00-8:00. This is open to Substitute Teachers, Aides, Bus Drivers, Cooks and Custodians.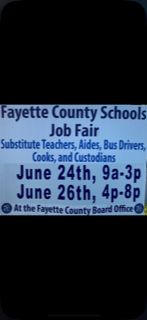 Friendly reminder: today is the last day to pick up school issued devices for credit recovery. The only place to pick up the device is at New River Intermediate. This will occur until 12:00 PM (noon) today.

Ready for summer fun and learning? Don't miss the opportunity to attend one of the summer programs offered by Fayette County Schools. Use this link to enroll.
https://forms.office.com/r/sCe6Anidmx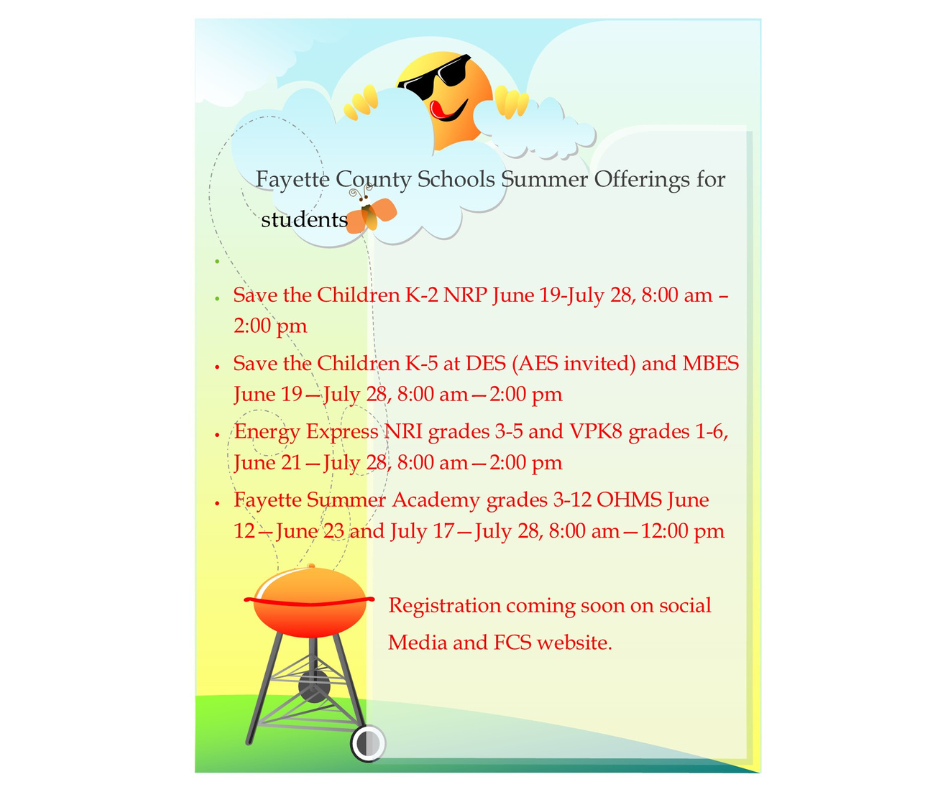 Fayette County Virtual School application closes June 1, 2023 for the 2023-2024 school year. Don't miss out on the opportunity to be a virtual student.
https://forms.office.com/r/VvVmj28MYL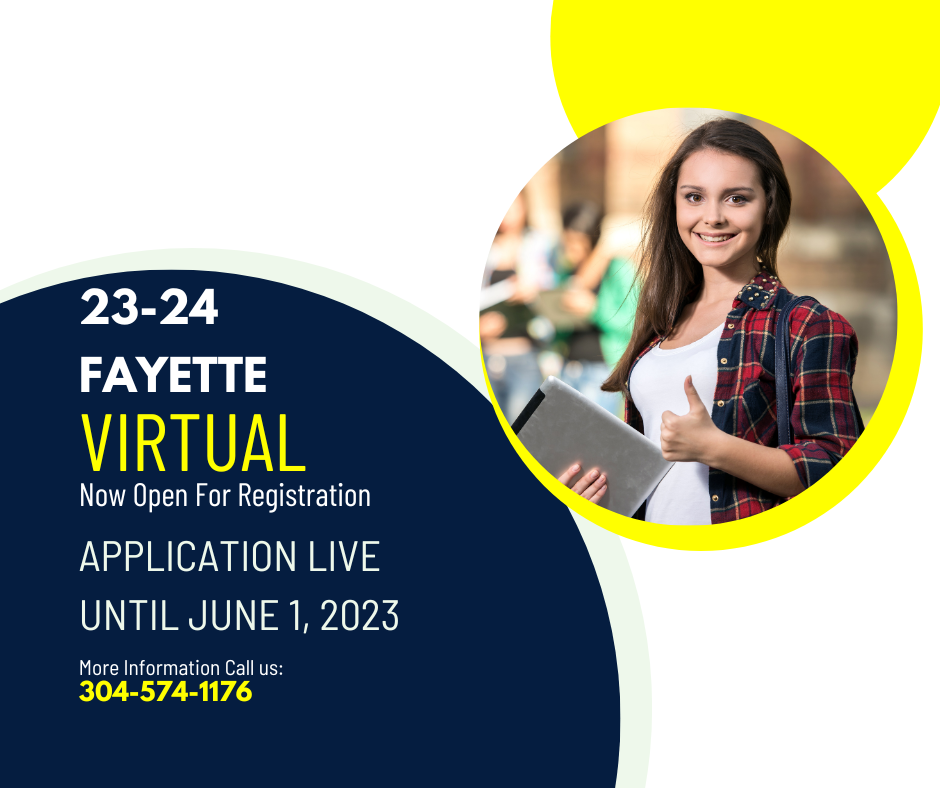 Happy retirement Mr. Loy! Lee Loy, Principal at ValleyPK8 is retiring. He is pictured wearing a shirt with Superintendent Gary Hough's picture. We will miss your humor and dedication to the children of Fayette County. We wish you many years of success and happiness!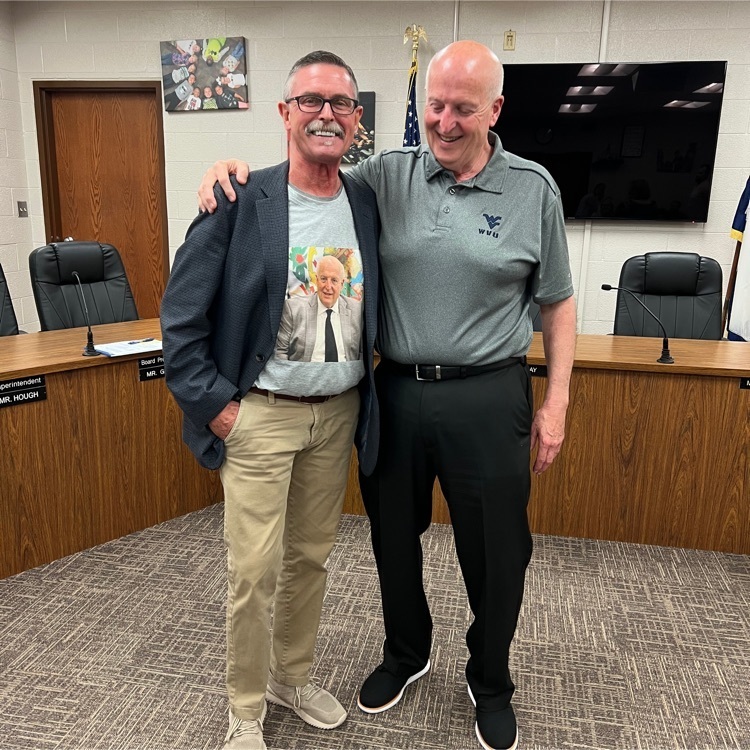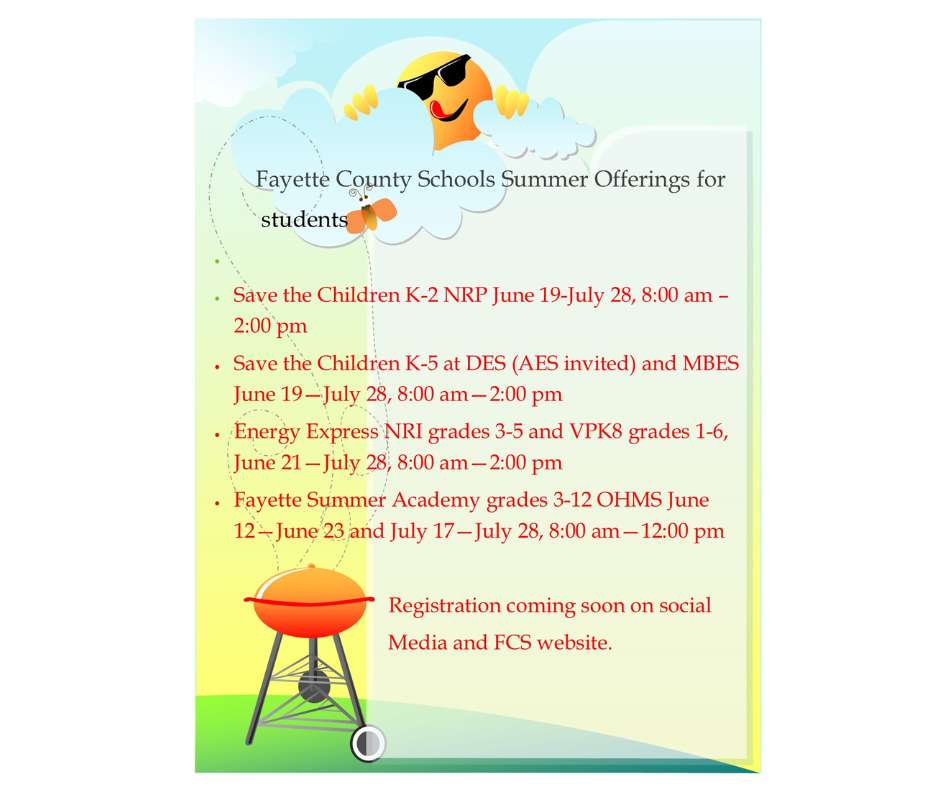 Congratulations Oak Hill High class of 2023.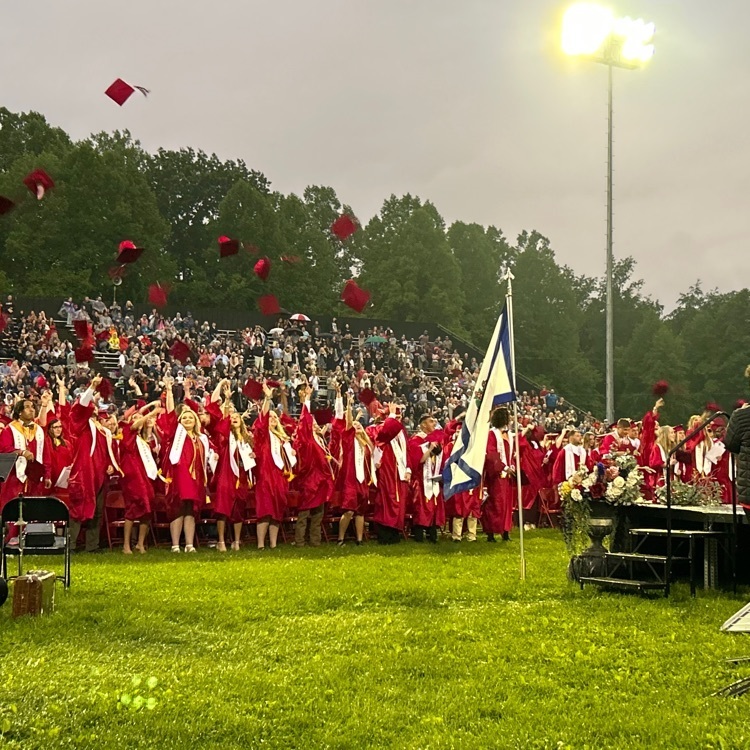 Oak Hill graduates in the stadium.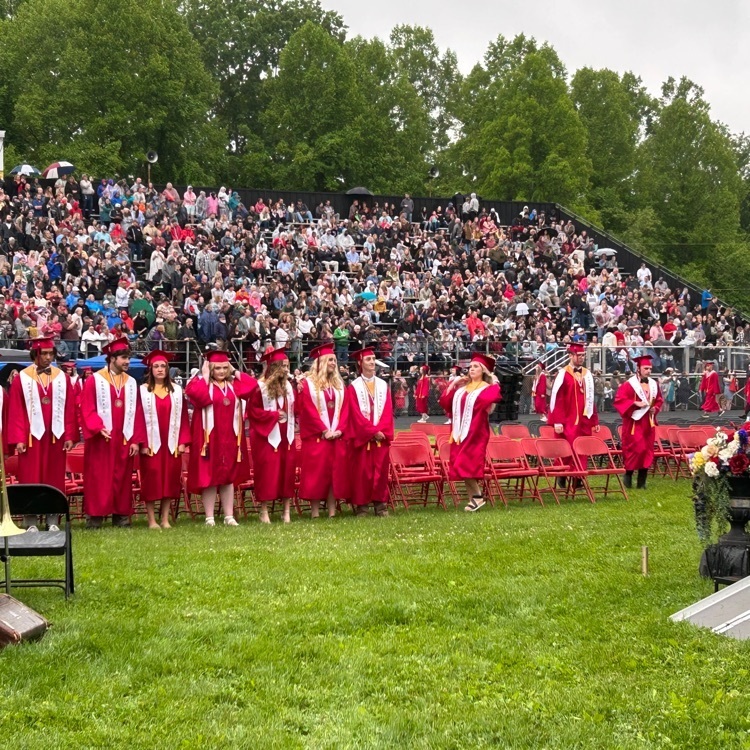 Welcome to Duda Stadium and Oak Hill commencement.

Congratulations Midland Trail class of 2023 graduates!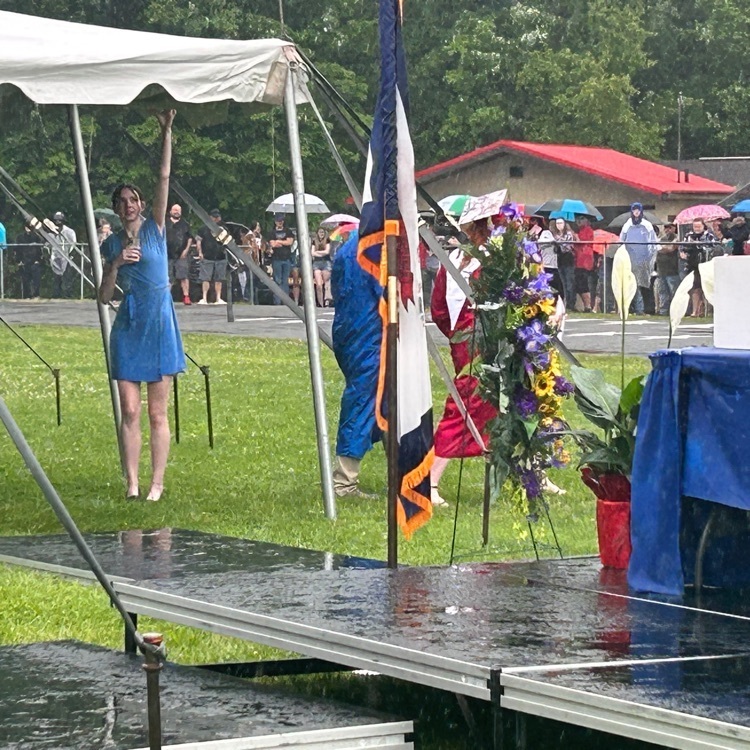 Midland Trail staff continues to support students and assist them in the rain as they walk to receive their diploma.

Rain will not keep the Patriot nation from graduating.  Hail trail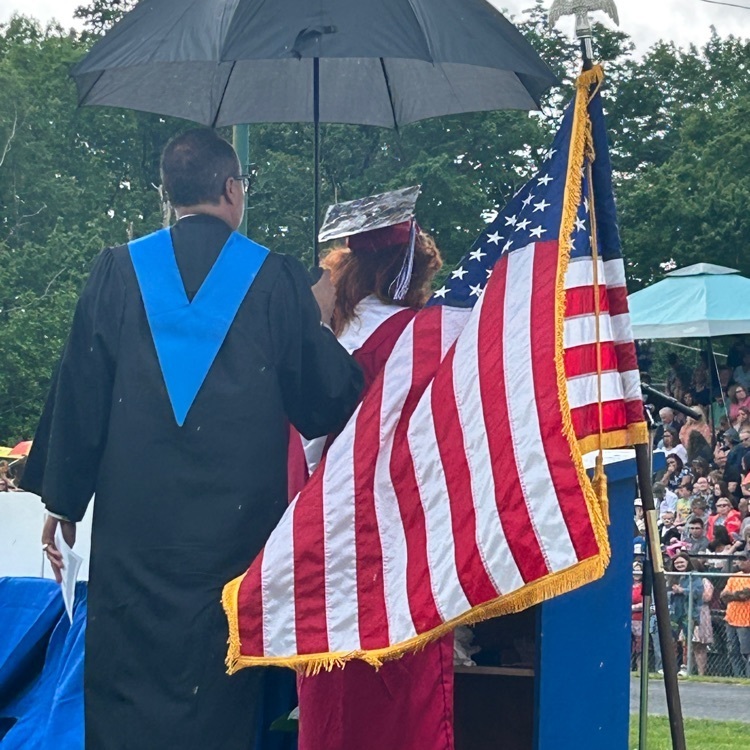 Midland Trail High graduates entering Roger Eades stadium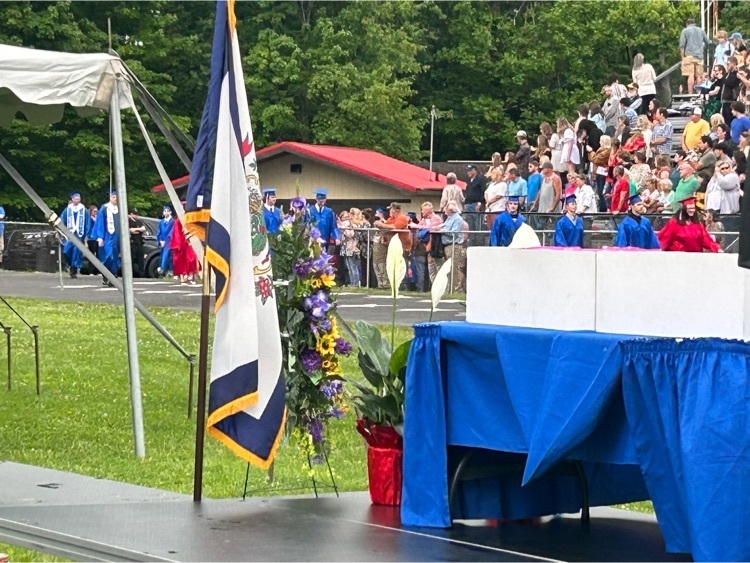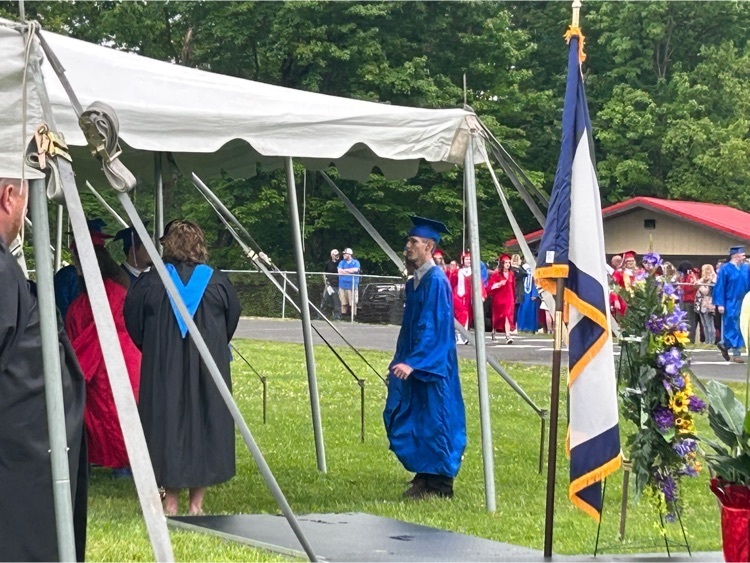 Proud Meadow Bridge Community supporting their graduates,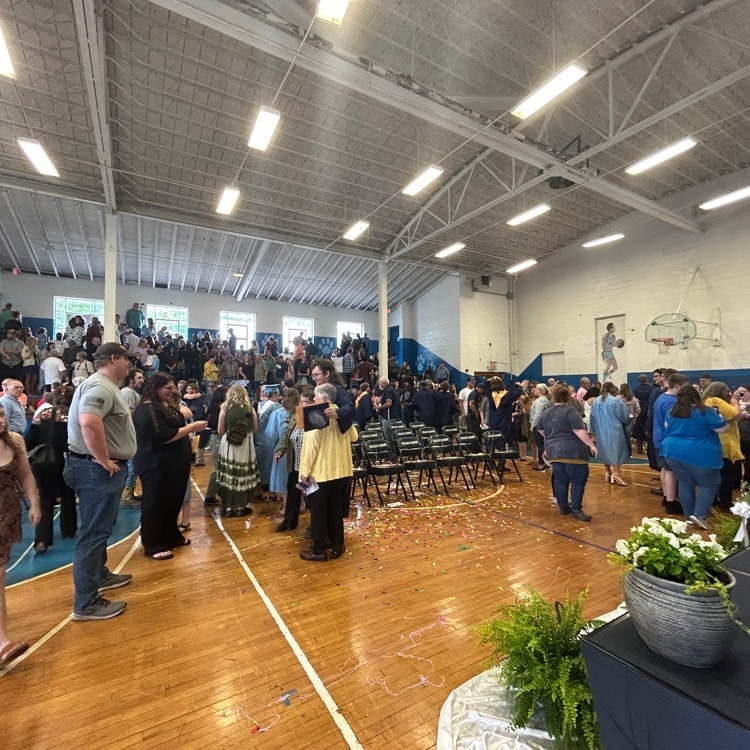 Congratulations Meadow Bridge High graduates 2023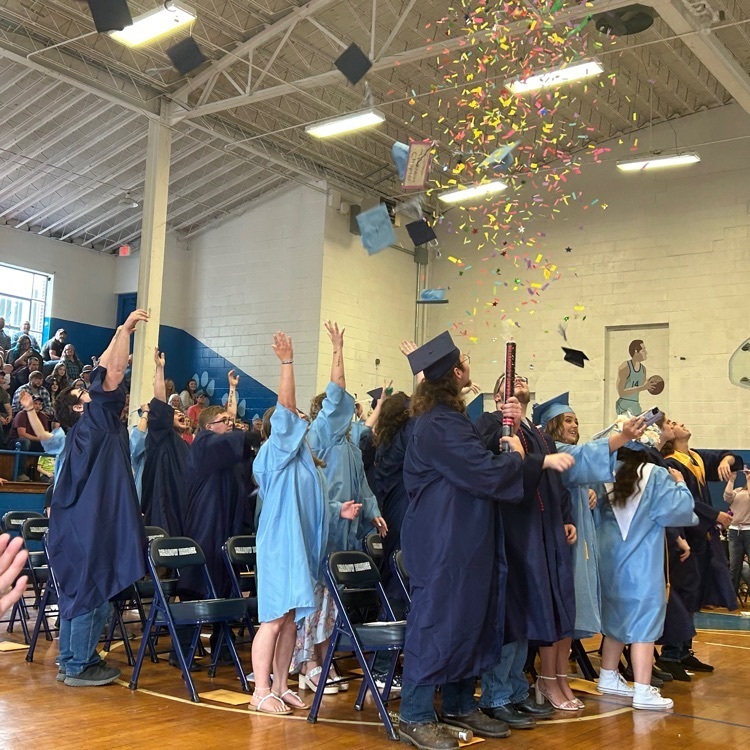 Student speakers during Commencement at Meadow Bridge High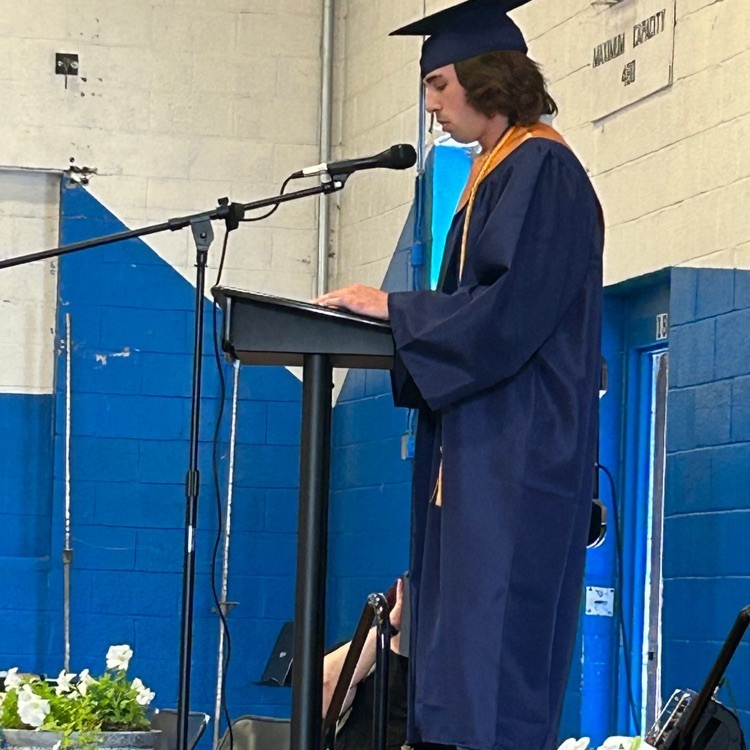 Graduation 2023. Meadow Bridge High

Happy Graduation Day May 20, 2023. As of now we have the following: Meadow Bridge High School 10:00 AM in the old gym, Midland Trail High School 1:30 PM at the Roger Eades Stadium, Oak Hill High School 7:30 PM at the John Duda Stadium.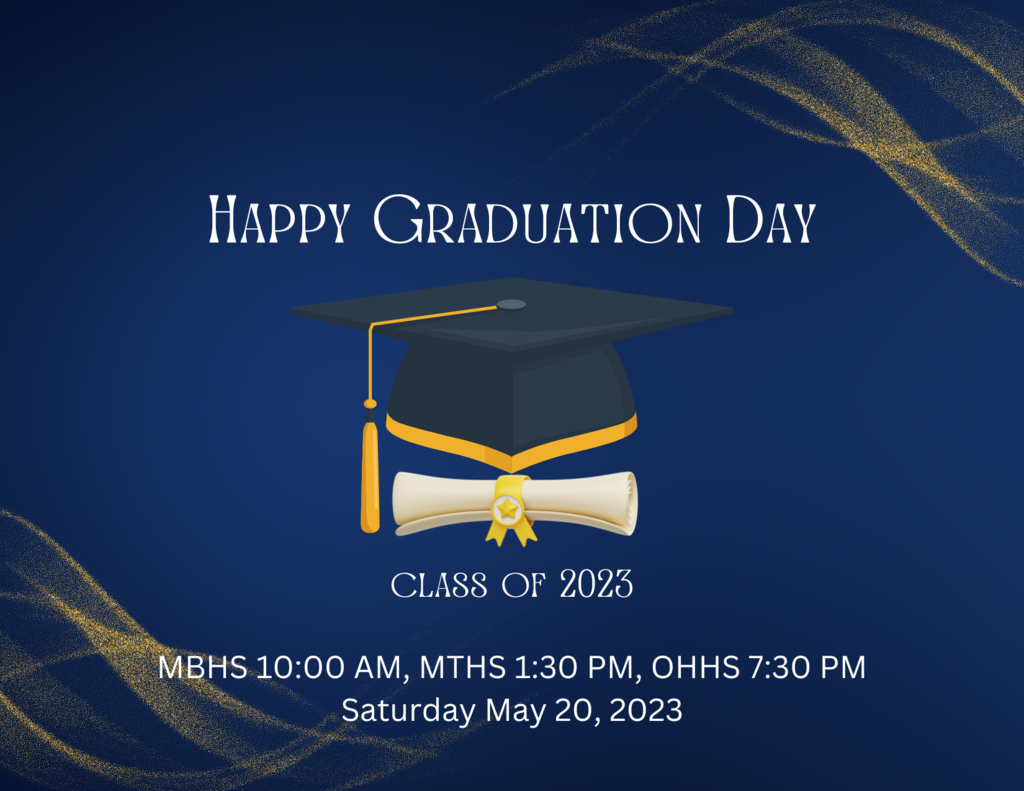 Shout-out to Ms. Gandee's 1st grade class at New River Primary! Each month, classrooms and individual students are rewarded for perfect attendance. Their class had perfect attendance most times overall for the 2022-2023 school year. They were honored with a party. Congratulations